ANDRITZ Oy in Finland
ANDRITZ Oy is one of the leading global suppliers of systems, equipment and services for the pulp and paper industry - including wood processing, fiber processing, chemical recovery, stock preparation - as well as for biomass boilers, biomass pelleting plants, and gasifiers for energy generation.
A growing part of the company's business includes the supply of engineered, customized and technologically advanced wear and spare parts. Services to improve the overall production efficiency of a customer's operation, also form a significant cornerstone in the company strategy.
ANDRITZ HYDRO Oy, a subsidiary of ANDRITZ Oy, supplies systems, equipment, and services for the hydropower industry. ANDRITZ Oy, headquartered in Helsinki, Finland, has product "centers of excellence" located in Lahti, Kotka, Savonlinna, Tampere, and Varkaus.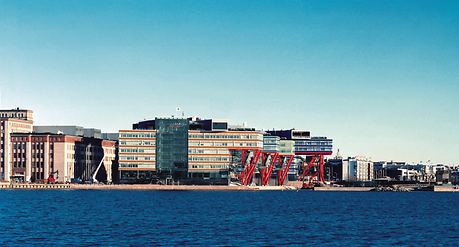 Core competencies
More than 1,200 highly qualified employees provide committed performance to ensure global market leadership and customer satisfaction. The quality of our products and services is a key factor in helping our customers maintain reliable and efficient processes. Our customers benefit from our experience and expertise in many ways – qualified project management resources are able to operate smoothly in various cultures worldwide. Our goal is total customer satisfaction in providing proven technology and the most energy-efficient and environmentally friendly solutions to meet our customers' specific requirements.
ANDRITZ is committed to rewarding performance and target orientation with competitive compensation and attractive global career opportunities. The skills and expertise of ANDRITZ employees are developed constantly with logical planning. Fullfill your potential – come and join us!
Manufacturing facilities
At Savonlinna Works Oy, a manufacturing facility and a subsidiary of ANDRITZ Oy, key components, as well as spare and wear parts for ANDRITZ equipment and systems are produced and assembled. Warkaus Works Oy is an engineering company based in Varkaus, manufacturing pressure-bearing components for recovery boilers and power plant boilers for industrial applications.
History
The industrial operation of ANDRITZ Oy is based on personnel and technologies of Kone Wood and Ahlstrom Machinery Oy. In 2002 the company became part of the international technology group ANDRITZ.
ANDRITZ Oy | Helsinki