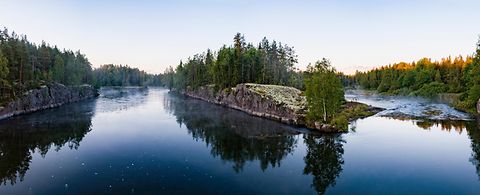 ANDRITZ in Finland: Forerunner of innovative technologies
ANDRITZ Oy is a leading global supplier of systems, equipment, and services for the pulp and paper industry, including wood processing, fiber processing, chemical recovery, and stock preparation as well as biomass boilers, and gasification plants for energy production. ANDRITZ Oy has four subsidiaries: ANDRITZ Savonlinna Works Oy, ANDRITZ Warkaus Works Oy, ANDRITZ Hydro Oy, and ANDRITZ Fabrics and Rolls Oy. Passion and innovation are the cornerstones of our customer-oriented technology company.

Foresee digitally - ANDRITZ solutions
Digitalization is a driver for growth at ANDRITZ in Finland, and it continuously offers new business opportunities. We help our customers to make use of opportunities and competitive advantages by means of our latest technologies. As a result, significant improvements are achieved in the reliability and performance of the customers' equipment, systems, and processes. ANDRITZ is combining its process and equipment expertise with the latest advancements in the digital era.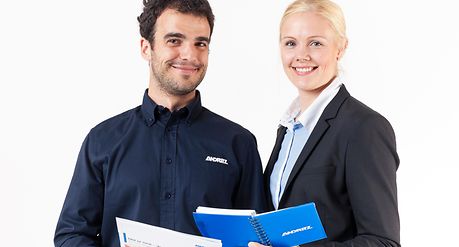 Our success starts with you
ENGINEERED SUCCESS. Behind our claim is a group of professional ANDRITZ employees. We believe that the motivation and expertise of all our employees are the key factors to our success. The more skilled our employees are, the more qualified, safe, and technologically advanced services we are able to provide. The company's targets and culture make ANDRITZ Oy a place where a passionate expert can grow and develop as a part of the global technology group.
Fulfill your potential  –  come and join us! Click here to check our latest job opportunities.
Company owned production facilities as drivers for development
ANDRITZ Savonlinna Works Oy, located in Savonlinna, Finland, supplies equipment and machinery for the pulp and paper industry worldwide. For example, the workshop manufactures pulp washers, drum filters, disc filters, cooking equipment, pressure vessels, and spare parts for this equipment. In addition, the company provides repairs, modernization work, and installation, maintenance and shutdown services globally.

ANDRITZ Warkaus Works Oy is a workshop in Varkaus, Finland producing the most demanding pressure bearing components for chemical recovery boilers and power boilers for industrial applications. The company provides products and services globally for new facilities, and rebuild and modernization projects according to customer quality and safety requirements.