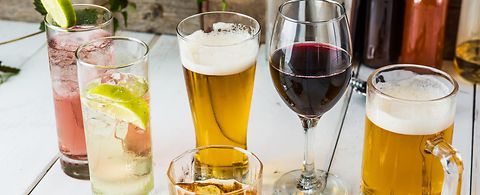 Beverages and beer
Solutions driven by innovation
Whether you are producing beer, wine, juices, coffee, tea or soy drinks, the pressure is on to create new, exciting products. In today's fastmoving marketplace, timing – next to taste – is everything.
Which is why it is essential to have a production line that is reliable, responsive, scalable and efficient in consistently high-quality production. This is where ANDRITZ's many years of experience and the broad product portfolio of mechanical and thermal solid-liquid separation solutions come in, such as decanter centrifuges, filter presses and many more. The ANDRITZ specialists help you to face the toughest separation challenges in beverage production.
Whether you are an international group or a family company, our mission is the same: to provide reliable, hygienic and efficient solutions that improve the quality of the end products, combined with proven service and innovative automation solutions – all from a single source.
Mash filters for micro-breweries and craft brewers: Create artisan craft beers with no limits on ingredients
Modern production processes with alternate brewing ingredients need a reliable, fast and flexible wort separation solution with highest efficiency and low operating costs.  ANDRITZ filter presses for mash filtration help craft brewers to produce standardized, high-quality worts with high flexibility and maintain the production schedule over the entire process.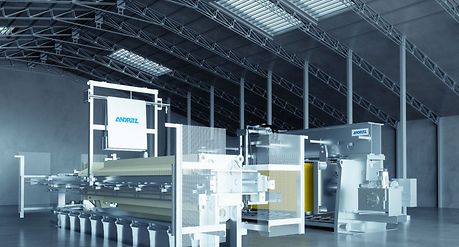 Wine
Within wine production, we have numerous installations and several test labs across the globe. This amounts to a full range of innovative solutions, including our Dynamic Crossflow Filter (DCF) system. Flexible enough for red, white, or sparkling wine, the DCF makes it possible to achieve twice the throughput of comparable systems, with an unsurpassed 95% recovery rate.
Fruit juice
From international groups to family companies, the challenge is essentially the same: to boost yield and extract the best characteristics from fruits and byproducts. With pilot plants, service staff, and engineers near you, we're always nearby with industryleading solutions and process developers to support you.
End products
Beer
Wine
Fruit juice
Champagne
Cider
Smoothies
Soy milk
Coconut water and milk
Mango pulp
Coffee
Tea
Essential oils
Key process steps
Extraction
Clarification
Filtration
Stabilization
Recovery
Dewatering