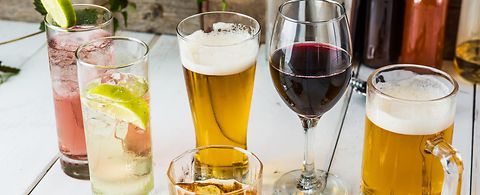 Beverages and beer
Solutions driven by innovation
Seasonal microbrew? Soy milk? Or coconut water? The world of beverages is a crowded one to say the least. Whether you're producing beer, wine, juices, coffee, tea, or soy drinks, the pressure is on to create new, exciting sensations – and to keep them coming faster than ever before.
For customers like AB InBev and Eckes, quality and innovation go hand-in-hand. Backed by the most reliable equipment – which ensures optimal flavor, extraction, recovery, and uptime – they have the freedom to continuously innovate new product lines. This is where our 150 years of expertise in solid/liquid separation comes in.
Wine
Within wine production, we have numerous installations and several test labs across the globe. This amounts to a full range of innovative solutions, including our Dynamic Crossflow Filter (DCF) system. Flexible enough for red, white, or sparkling wine, the DCF makes it possible to achieve twice the throughput of comparable systems, with an unsurpassed 95% recovery rate.
Beer
Our clarifiers provide maximum separation efficiency at low operating costs in applications ranging from hot wort separation to final clarification before filtration. In addition, our beverage center in Vierkirchen, Germany, is equipped with the latest test devices, pilot machinery, and industrial-scale units to help you develop new processes – or upgrade age-old traditions.
Mash filters for micro-breweries and craft brewers: Create artisan craft beers with no limits on ingredients
Modern production processes with alternate brewing ingredients need a reliable, fast and flexible wort separation solution with highest efficiency and low operating costs.  ANDRITZ filter presses for mash filtration help craft brewers to produce standardized, high-quality worts with high flexibility and maintain the production schedule over the entire process. 
Fruit juice
From international groups to family companies, the challenge is essentially the same: to boost yield and extract the best characteristics from fruits and byproducts. With pilot plants, service staff, and engineers near you, we're always nearby with industryleading solutions and process developers to support you.
End products
Beer
Wine
Fruit juice
Champagne
Cider
Smoothies
Soy milk
Coconut water and milk
Mango pulp
Coffee
Tea
Essential oils
Key process steps
Extraction
Clarification
Filtration
Stabilization
Recovery
Dewatering