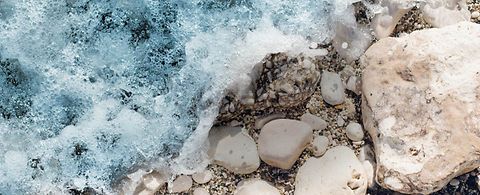 Polyphenols
Sourcing the food of the future
Countless scientific studies have demonstrated the multiple benefits of polyphenols – from their medicinal use as an anti-inflammatory to their anti-ageing role in cosmetics. It's no surprise, then, that the increasing market demand is driven by an aging population that is willing to pay to stay healthy and look young. In fact, the global market demand for polyphenols is expected to grow at a rate of 8.4% between now and 2024.
Extracting value from agricultural waste
What many in the food and nutraceutical business are realizing is that by extracting polyphenols and other functional ingredients from agricultural waste, a high value product can be created from material that would otherwise go into landfills. The peels of apples, oranges and tomatoes, grape pomace, green tea, olive leaves and olive mill vegetation water, cocoa bean husks, coffee grounds and other sources all contain functional ingredients like polyphenols, xanthynes, lycopene and pectin. And all of these can be turned into revenue streams. 
Minimize risk with a proven solution
At ANDRITZ we can help you minimize the risk of non-success, time-to-market, and R&D costs by providing a proven process solution that efficiently yields polyphenols at a high recovery rate. Our years of expertise in creating innovative processes for the food, nutraceuticals, pharma and cosmetic businesses have made us experts in the complex processes required to extract polyphenols and other functional ingredients on an industrial scale.
Key process steps
Raw material pre-treatment
Mechanical solid-liquid separation
Extract drying
Key benefits
A quality product without contamination
High yield at lower product cost
Reduction of carbon footprint