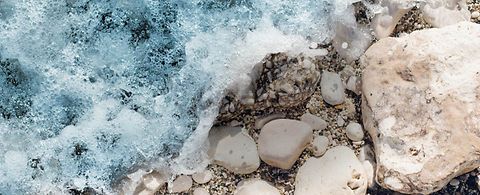 Spent coffee grounds for biofuel
Turning waste into profit
The global coffee industry generates massive volumes of waste in the production of instant coffee. A large processing plant may need to dispose of tonnes of spent coffee grounds each day – and at quite a cost. Today ANDRITZ is helping these companies turn that waste into fuel.
Saving money, energy and CO2
Much of the spent coffee grounds used to make instant coffee are piling up in landfills, but coffee grounds actually have a high calorific value – making them an ideal biofuel. That's why ANDRITZ is working with some key coffee companies to convert their grounds into biofuel. This saves on the cost of having to remove the waste and because these facilities then use the grounds to fuel their steam heaters, they save on energy as well.
Equipment for a range of processes
We can provide assistance with the entire process – from mechanical dewatering of the wet grounds by screw press or filter press to drying by paddle dryer or fluid bed dryer, as well as optional pelletizing or steam generation. Because we have all the equipment required, we can provide coffee producers with a complete automated production line of proven technology.
Key process steps
Dewatering
Drying
Pelletizing
Heat Generation
Key benefits
Sustainable, circular coffee production         
CO2 reduction by using a waste stream from the production process
Utility cost-savings by displacement of natural gas