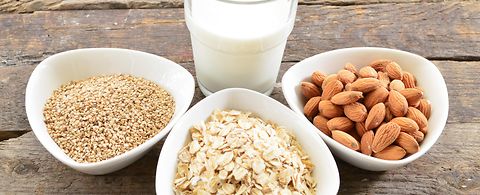 Vegetable milk
High throughput and efficient separation for vegetable milk production
Even if soy milk remains the reference, other vegetables are gaining a larger part of the market, producing oat, rice, or almond milk for example. Whatever vegetable dairy you are handling, ANDRITZ is the single supplier that can help you with your separation process.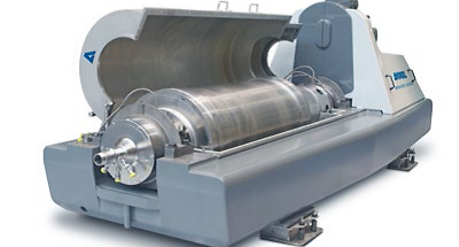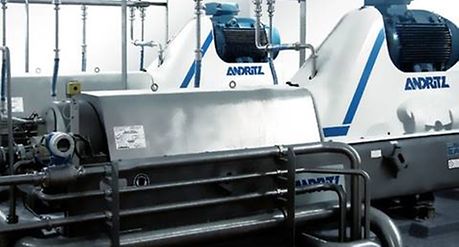 Efficient separation technology for high protein throughput
Created by combining the best of Guinard Centrifugation and KHD Humboldt Wedag decanter technologies, the decanter centrifuge F is a new generation of decanter that has proven its efficiency and reliability over decades in various industries, and also in vegetable milk globally. At ANDRITZ, we know your process and we pay attention to your needs, so each application has its own specially designed decanter with specific features to achieve the best performance and meet your requirements.
Benefits and features:
Optimum yield efficiency thanks to double drive in combination with pipette system
G-force of up to 3,500 for best separation efficiency
Excellent performance and clarification due to optimized scroll design
No need for defoamer due to a centripetal pump with special discharge system at the liquid end
Reduced foam formation due to discharging the clarified milk under pressure
40% less antifoaming agent required thanks to foam reduction design
Optimum product quality thanks to integrated washing device         
Optimum cleanability in compliance with regulatory guidelines as a results of fully automated CIP (with Metris addIQ control system linked to your SCADA system)
Robust design and high-grade materials for long service life
Low maintenance cost and easy dismantling with unique inline design
A complete range for the best fit to your production capacity
ANDRITZ large range of decanters provides you with a solution to meet your specific demands in the vegetable milk industry. The application-driven design, combined with the features in the full range of machines, can handle the capacities you need. From low-end flows with low solids content up to high flow rates with high solids content, ANDRITZ can assist you in all your separation challenges. Depending on the vegetable you are handling and the destination of the final product, ANDRITZ experts will recommend you a different level of finish:
Performance, the ANDRITZ food-grade standard machine. Plain carbon steel frame with stainless steel interior, cover in stainless steel, wash ramps for top performance CIP, and polished if needed for the application.
Sanitary, designed to ensure maximum cleanliness. Same design as Performance except for frame, which is made of plain stainless steel with integrated casing and with polishing up to RA<0.8 μm if needed.