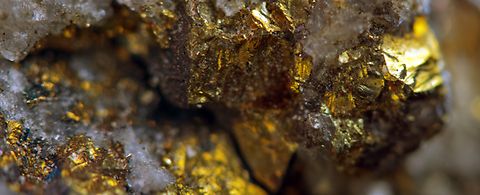 Base metals
Advanced separation technologies for all types of base metals
From iron ore and copper concentrate to precious metals and rare earth elements, every producer faces highly specific requirements in terms of separation technologies and services. Our broad portfolio makes it possible to tailor our offering to meet your exact needs for screening, flocculation, thickening, dewatering, and classification.

High throughput, low cost
Within iron ore, copper, and alumina, many customers know us as the developer of uniquely cost-efficient Hyperbaric Disc Filter units – capable of throughputs up to 500 t/hr per unit. Other high-capacity solutions include our innovative flat CCD circuits, which combine efficient inter-stage mixing and dilution to dramatically reduce both space requirements and operating costs. This innovative paste thickener design helps to ensure substantial savings in water recovery and tailing pond disposal for the complete plant life cycle.
Leading drying and dewatering solutions 
For rare earth metal producers, our closed cycle contact dryers make it possible to profitably handle the distinct processing properties of a wide array of valuable elements. The same innovative thinking applies to a wide range of dewatering technologies, all of which are designed for high capacity, efficient production rates, and maximum recovery of dissolved metals.
Whatever your needs or specific product requirements, we have the ability to test a range of options in our pilot facilities in order to develop and tailor the right solution.
Global resources to support your needs
With ANDRITZ SEPARATION, you have access to one of the world's strongest networks in solid/liquid separation, with specialists in all major mining regions. Whether yours is an urban smelter or remote open pit mine, we have the resources to support your global operations with proven results across many metal mining processing segments.
Key process steps
Screening
Flocculation
Thickening
Mechanical & thermal dewatering
Screening & classification
Key application areas
Iron ore
Copper
Gold
Zinc
Nickel
Alumina
Cobalt
Uranium
Rare metals