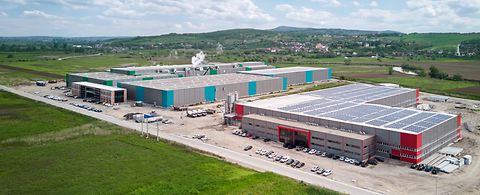 A greenfield mill: a clean sheet for energy minimization
Significantly less energy and top quality: the brief for two new PrimeLine tissue machines in Romania perfectly matched ANDRITZ's strengths.
MG TEC INDUSTRY S.R.L is a relatively new company in Romania's rapidly growing hygienic tissue market. However, it was launched by entrepreneurs who have nearly 20 years of experience in the industry, for example, installing new tissue machines before MG TEC was established.
So when it came to ordering two new lines for the company's greenfield mill in Dej in northwest Romania, CEO Dorin Mocan, and the team knew what they were looking for as they considered the appropriate technology for this long-term investment.
With sustainability, innovation, and competitiveness at the top of the agenda, the key challenge MG TEC set for the machine builders was to achieve no less than a 15% reduction in energy consumption per tonne of tissue produced compared with the previous installations they had experienced. The closed-loop strategy that MG TEC has adopted, including the incineration of biological and deinking sludge to generate process steam, just goes to show their dedication to sustainability and the circular economy.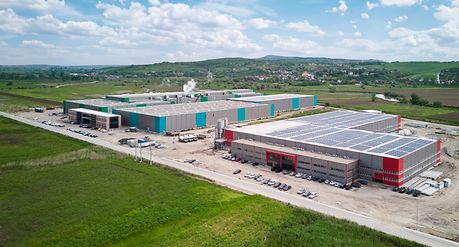 DEFINING THE ROUTE TO ENERGY SAVINGS
ANDRITZ was the only supplier able to define the route to such energy savings while providing high-level technology that could meet MG TEC's stringent product quality standards. Consumers in Romania demand soft, bulky tissue, while MG TEC's domestic and export jumbo reel customers also have high expectations, particularly for mechanical strength and reliable converting performance. As a new entrant to the market, the business needed to be particularly competitive, hence the need for minimum energy consumption, in addition to the significant sustainability benefits.
Following the successful start-up of the first tissue machine in April 2021, the second 100 t/d (35,000 t/y) line started up on schedule during the first quarter of 2023, with equally impressive results.
The scope of supply for the identical installations comprises a 2.85 m wide ANDRITZ PrimeLineCOMPACT tissue machine with a design speed of 1,900 m/min, equipped with a PrimeFlow single-layer headbox. The optimized step diffuser turbulence generator includes tube bundles with
inserts for optimal formation over a wide range of headbox flow rates and consistencies. In combination with the optimized nozzle geometry, this produces the superior paper quality that is of critical importance to MG TEC. One special design feature is the low recirculation flow achieved thanks to the tapered header mounted directly on the headbox.
Moving along the line, the PrimePress single suction press roll features drive-side exhaust to facilitate felt and roll changes. ANDRITZ is renowned for its full range of press solutions, including the shoe presses with patented shoe loading system.
The 15 ft PrimeDry Steel Yankee on MG TEC's two new tissue machines, combined with the PrimeDry Hood G (gas-heated Yankee hood), ensures efficient, safe drying. The PrimeReel comes with nipload compensation to preserve the all-important bulk through the complete winding process. It also has a reel spool magazine to store reel spools and feed them to the reel via the reel spool lift to ensure efficient, automated operation.
The scope includes PrimeDustEXT dust extraction and PrimeMistEXT mist extraction. Automation, digitalization, and electrification were part of the turnkey package, as were all pumps and the hall ventilation.
ANDRITZ pumps for tissue production fulfill the highest expectations in terms of efficiency, lifecycle, maintenance friendliness, and economic efficiency. Particularly noteworthy are the headbox pumps of the ASP series, which achieve efficiencies of over 90% with their pulsationoptimized hydraulics. The pumps can be equipped with a sensor concept that is unique on the market. This makes it possible to control the operating mode of the pumps, thus obtaining important information on the process and on operation under different conditions.
MG TEC is using the Metris All-in-One Platform for real-time monitoring of energy consumption and plant efficiency as well as enhanced process solutions to optimize production and ensure maximum quality control. All service work and post-start-up optimization can be conducted through the Metris Performance Center, located at ANDRITZ's headquarters in Graz, Austria, thus bringing additional cost and time savings.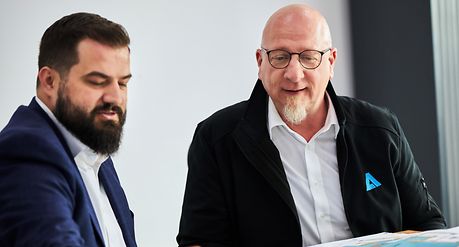 STOCK PREPARATION
The complete ANDRITZ stock preparation system and broke handling includes a single pulper and state-of-the-art TwinFlo TF20 disc refiner technology to optimize fiber properties, using the wide variety of fillings available. One refiner is dedicated to softwood while the other is a flexible swing refiner for both hard and softwood fiber. The ANDRITZ ShortFlow approach allows MG TEC to take advantage of very low storage volumes, enabling fast grade changes: the advanced control of stock blending includes a combined machine and blending chest with a short retention time. The system was completely pre-engineered as part of the turnkey package to reduce capital and operating costs.
In terms of stock preparation, one requirement was furnish flexibility. The two ANDRITZ tissue machines have proven to be capable of handling recycled fiber from MG TEC's existing deinking line without excessive dust, while also allowing an increase in the use of short fiber pulp to more than 70% in the virgin-fiber mix. "We have changed our hardwood pulp to eucalyptus to increase quality, but the machines will run well and offer good control over the paper profile with any furnish," says CEO Dorin Mocan.
ROLL COVER AND MACHINE CLOTHING: PERFORMANCE AND SUSTAINABILITY
Machine clothing consists of WeCare Prime forming fabrics that enable excellent formation, maximum machine efficiency, and top sheet quality. The StrataPress T press felts offer sustainable dewatering performance and energy savings at high machine speeds. Using recycled polyamide materials for our press felts helps to reduce the carbon footprint. With its textile recycling activities and pilot plants, ANDRITZ Fabrics and Rolls perfectly supports the circular economy approach of customers such as MG TEC.
The two Polysoft PU suction pressure roll covers bring engineered surface venting for improved sheet dryness and longer running times compared with conventional rubber covers.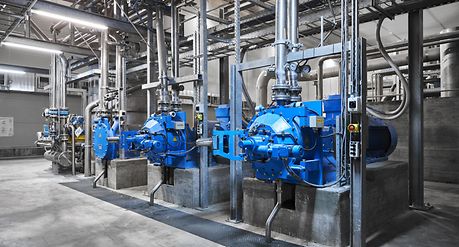 DAILY GRADE CHANGE
Having two high-performance tissue machines, MG TEC can now dedicate one line to away-fromhome (professional) tissue and the other to consumer products. Supplying tissues ranging from facial and bathroom tissues to napkins and kitchen towels, the mill appreciates the grade-change flexibility the PrimeLineCOMPACT machines offer – daily grade changes are quite normal for the mill.
"It was clear from its design that the ANDRITZ machine was especially engineered to achieve our strict target for energy consumption," says CEO Dorin Mocan. "The machine is very compact, with short flows, which is also good for maintenance. And various aspects, including the hood control system with automatic dampers, reassured us that the technology was designed to meet our needs and requirements. As a result, we can now produce consistent quality with low energy consumption."
CEO Dorin Mocan was also pleased with the outcome of the installation and start-up, "ANDRITZ
adapted its team and structure well to our needs and our way of working. The pandemic and conflict in Ukraine have not made it the easiest period to undertake a two-machine project, but it has been a big success for us and for ANDRITZ."
It was certainly successful as far as ANDRITZ is concerned. "We were able to apply our knowledge from similar lines to achieve the very specific energy savings and quality targets that MG TEC set for us," says ANDRITZ Senior Sales Manager Erwin Walcher, who has been working in close cooperation with MG TEC throughout the project. "Our expertise in all aspects of tissue technology enabled us to take a holistic approach to energy efficiency in this turnkey installation. Thanks to the compact design of the headbox, the optimally engineered suction press, the state-of-the-art steel Yankee, and the gas-heated hood, right down to the design of the felts and fabrics and many other aspects, we have been able to achieve class-leading efficiency without compromising the end product."
LIVING WITH THE LINES
With both tissue machines now running, it is the day-to-day experience of operating them that provides the greatest evidence of their effective design. The low dust level with recycled fiber has already been mentioned, and another feature of the PrimeLineCOMPACT design is the low mist. As Erwin Walcher puts it, "Good housekeeping is the basis for high machine efficiency."
Through PrimeService and the Metris Performance Center, MG TEC can be sure of obtaining the service and parts it requires, as well as the necessary tests such as testing of the static and dynamic press rolls, checking crowning during operation, and analyzing the bearing condition to ensure the machines run smoothly.
As the MG TEC case study demonstrates, ANDRITZ has the knowledge, skills, and experience to provide optimum solutions for complete turnkey tissue lines. However, the company also has a formidable reputation for rebuilds and the provision of key components.
So what comes next for MG TEC? Having installed two PrimeLine tissue machines since the ground-breaking ceremony for their greenfield site in 2019, it is perhaps time to consolidate their achievements before considering the next move in one of the EU's fastest-growing economies.
The vision of the company's founder was to establish a modern, technically advanced, and sustainable business for the next generation to take forward. This has clearly been fulfilled with the installation of two supremely efficient, high-performance tissue lines with associated stock preparation.
"The next investment, in due course, might involve dedicating one tissue machine to recycled fiber. Another possibility might be colors," suggests CEO Dorin Mocan. Certainly, ANDRITZ's extensive pilot facilities will always be available to test such options, as one would expect from a strong and experienced partner to the world's tissue industry.