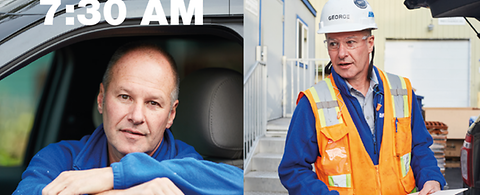 WEDNESDAY
08 NOVEMBER, 2017
On the road! The next few days will be extremely busy, as Reynolds conducts a tour of some of his most important customers on the West Coast. Mill visits on this agenda will be to an undisclosed site in southwest Washington, WestRock and Caraustar, Tacoma, and Cosmo Specialty Fibers, Cosmopolis.
First stop is an undisclosed location in southwest Washington, where the mill has a maintenance outage. This is a busy time, as several maintenance jobs need to be completed while the mill is down, so even finding a parking space at the site is an ordeal!
The inspection work carried out here today is to make sure that parts are repaired or replaced, and that the equipment is in optimum condition when the mill starts up again.