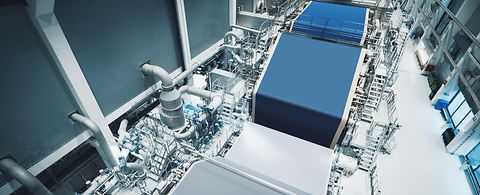 Primed to deliver - Paper and Board complete line supplier
The energy and investment-intensive nature of paper and board production demands technology and solutions which are constantly extending the boundaries of production and resource efficiency. With over-capacity in the sector and stringent environmental limits, only the most cost-efficient paper machines will prevail. It's tough out there.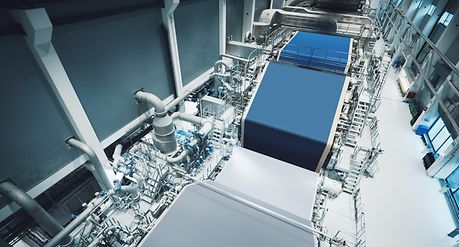 Our complete technology portfolio for pulp and paper mills puts us in an exclusive club in the paper and board sector, with the expertise, experience and minimal interfaces this brings. From complete virgin fiber or RCF pulp lines to PrimeLine paper and board machines for all grades, including fabrics, rolls, pumps and automation, this range of expertise also gives us special insights into global investment projects when making proposals.
We are talking about everything from small rebuilds and major rebuilds, which can include a grade conversion and replacement of whole machine sections, to brand-new complete lines. At ANDRITZ we have the capability and references for all three levels of investment. We may have initially been most well-known as a specialist in major rebuilds, but this experience also qualifies us as a competent partner for complete lines.
When you have risen to the complex challenge of successfully inserting new technology in an existing line and built a reputation for delivering the best solutions for every section of the line, it follows that the complete lines you supply will not only be comfortably within your capabilities, but will push the boundaries in terms of performance, efficiency and startup success. The facilities we have for building the widest paper and board machines are also fundamental to our capabilities as a complete-line partner.

Gerald Steiner
Vice President Paper and Board
ANDRITZ AG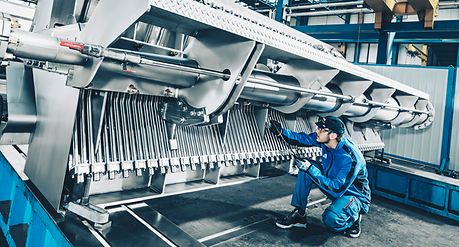 Comfortable with complexity
A perfect example of the complexity in major rebuilds is the project at Heinzel Group's Laakirchen Papier mill in Austria. The conversion of PM 10 from graphic to packaging paper, including a rebuild of the groundwood mill to a complete OCC line, and delivering performance well above the planned startup curve, is testament to our ability to meet the most demanding requirements. And this was despite the need to work in a limited space and keep the adjacent PM 11 running throughout. The mill wanted to take advantage of a favorable market for its new product so the startup curve was essential to the success of the venture and for achieving the required return on investment.
No less impressive was the upgrade of Kyiv Cardboard in Ukraine, where ANDRITZ installed a new shoe press and calender on BM1. The aim was to reduce energy consumption, which has been achieved – steam use in the rebuilt press section is reduced by 20 percent. Part of the upgrade involved moving the existing press section from the second to a newly-created third position, while the new PrimePress X shoe press was installed between the two original presses. The time to acceptance of the whole project was just three months.
A decade of developments
The long pedigree behind ANDRITZ's PrimeLine paper and board-making technology is well known, with more than 90 machines and major rebuilds completed. But the past decade has seen significant developments in scope and capability, leading to our present status as a supplier of full-line solutions and services to the paper and board industry.
Highlights include the Laakirchen project mentioned above which saw ANDRITZ's first gap former wider than 8m. Then the acquisition of Paperchine in 2017 in North America not only included significant technologies from headbox to reel, but the addition of skills and capabilities in technical auditing, design, maintenance and troubleshooting throughout the USA and Canada, plus subsidiaries operating in Thailand and Germany. The addition of the JohnsonFoils ceramic/poly forming components was another significant win when ANDRITZ Paperchine came into being.
2018 saw paper machine clothing specialist ANDRITZ Fabrics and Rolls (formerly Xerium) join the fold, with its worldwide 17 roll repair & mechanical service centers and 11 machine clothing factories with some of the most trusted brands including their patented designs in forming fabrics, press felts, shoe press belts, roll covers, drying fabrics and spreader rolls.
The same year marked the acquisition of Novimpianti – ANDRITZ Novimpianti brings vital hood and heat recovery expertise based on 600 references worldwide.
In 2019, Europe's largest new machine-glazed (MG) machine went into operation – the 1,400 m/min, 5.4 m-wide PM 3 at Heinzel Group's Pöls mill in Austria is one of two 100,000 t/y ANDRITZ PrimeLine MG lines installed at the mill that year. Our reputation is already cemented as a complete-line supplier in MG paper where we are the undisputed global leader. PM 2 and 3 at Pöls are but two examples and ANDRITZ also has the distinction of supplying the world's largest steel Yankee, a PrimeDry with a 26-ft diameter.
Since 2020, ANDRITZ has successfully intensified its involvement in the Asian paper machinery market with ANDRITZ China and its focus on key components for sustainable paper and board production in the Far East.
2021 saw PrimeLine achieve the largest, fastest gap former for kraft liner in the world and the highest nip loads with a shoe press (2000 nN/m).
In mid-2022, Bonetti became part of the ANDRITZ GROUP, bringing with it 50 years of experience from the development of its proven coating, spraying, doctoring, and creping blade technology at four sites.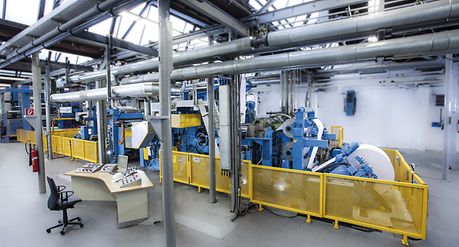 PrimeLine – the complete line
A quick tour the PrimeLine paper and board machine key components gives a taste of its capabilities.
The "clean by design" PrimeLine AT headbox features the PrimeProFiler F, offering the highest resolution consistency profiling system on the market. The PrimeForm gap former provides shoe/blade technology for the best short-span strength with high speed and light basis weight capabilities. ANDRITZ now leads the world in shoe/blade forming with gentle dewatering but high linear load, providing minimum maintenance and the lowest MD/CD ratios for a wide range of benefits including tensile strength, energy efficiency (thanks to increased dryness) and reduced breaks. ANDRITZ continues to innovate in this area of the line, a recent example of which is the PrimeRun Twin web stabilizer for low energy consumption and reduced maintenance.
Moving to the drying section, the PrimeDry Steel cylinders at up to 2.2-m diameter operating at high steam pressures deliver more than 20 percent increased production compared with an equivalent footprint for cast-iron cylinders, thanks to exceptional heat transfer.
The film/sizer application area is served by PrimeFilm and PrimeSizer technology, where our innovation focus has been, and continues to be, on low maintenance and double-sided application of the widest possible range of coat weights. ANDRITZ installed the world's first film press back in 2007.
Beyond the main paper and board machine sections, numerous innovative components help ensure the efficient running of the line. The PrimeFeeder tail threader is one such example: it offers ropeless tail threading from the wet end to the reel for the full range of paper grades and machine speeds, reducing downtime and threading time with full remote control for operator safety.
Being very strong in automation and digitalization, ANDRITZ supplies its proprietary DCS, the highly-regarded, hardware-independent Metris X. This helps ensure production equipment achieves its full potential in terms of reliability, predictability and cost efficiency. ANDRITZ uses the latest smart sensor technologies to feed big-data analysis, safeguarded by our cybersecurity solution.
As an expert in system integration, ANDRITZ can also achieve great results supplying control systems from other providers. Machine learning and other digital tools are well developed and widely used throughout the portfolio, particularly in pulp technology, and ANDRITZ is set to further develop the advantages of these technologies in paper production in partnership with customers.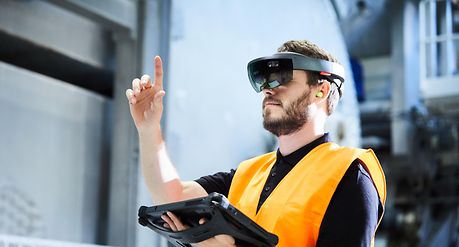 Technology with support
The ideal complete-line partner brings two core competencies to the table: first, the technology and second, the ability to implement and support it. With PrimeLine paper and board machine workshops in Europe, the Americas and China, and pilot lines for everything from pulp production and stock preparation to calendering, fabrics and press felts, ANDRITZ prides itself on a collaborative approach to ensure the best outcomes. This involves working together with customers and some of the leading independent research institutes such as RISE, KCL and FP Innovations which have their own pilot facilities. Our unmatched experience in major rebuilds gives us a real edge when it comes to new-line startup curves which enable planned capacity to be reached within an optimum timeframe. Digitalization tools can further boost capability in this respect.
Startup competence and experience varies from customer to customer and region to region, and it is important to provide the appropriate level of support for each scenario: EPC, EPS and EPCC contracts are all offered.
The progress ANDRITZ has made over the past decade provides the ideal platform to develop ever more efficient solutions in partnership with customers. The pace of innovation has been relentless, boosted enormously by the technology transfers and expertise gained through key strategic acquisitions. It allows customers to benefit from highly advanced technical solutions with low technical risk, because these solutions are proven – with shoe/blade forming and steel drying cylinders being just two examples.
Energy and resource efficiency
A common theme in our R&D strategy, past and future, is energy reduction and resource efficiency – the keys to sustainability and drivers of innovation here at ANDRITZ. This holds true for our pulping technologies and stock preparation and throughout the paper and board portfolio: high nip-load shoe presses reduce the need for drying; steel drying cylinders dry more efficiently; web stabilizers improve runnability and save energy in the dryer section; ANDRITZ Novimpianti's eco-friendly hoods and heat recovery units keep things lean in the dryer section; curtain coating saves energy through higher solid content and multiple simultaneous layer application. The list goes on.
ANDRITZ is committed to meeting its customers' challenges head on. Wherever in the world that customer might be, we bring proven technology to the table, with advanced digital capability and the experience and know-how to deliver our promises in sustainable, successful rebuild and new-line projects.