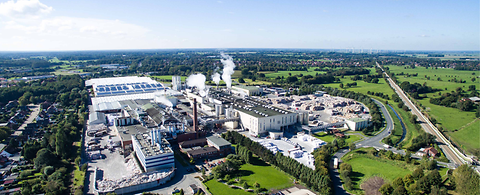 Safe hands
Papier- und Kartonfabrik Varel, in northern Germany, had an urgent refiner problem. ANDRITZ not only solved it in time, but also helped prepare the mill for future expansion.
After 40-plus years, the two top-layer refiners on Varel's 130,000-tonne cartonboard KM3 were nearing the end of their service. Peter Paul, Product Manager of ANDRITZ's Low-Consistency Refiner Plates business, noted problems with structural integrity and vibration.
Varel turned to ANDRITZ for help, but "this wasn't a case of ANDRITZ selling us new equipment," says Dirk Drawski, Assistant Operations Manager at Varel. "No, it was a partnership. We talked to (ANDRITZ Key Account Manager) Karsten Laatz and Peter Paul, who showed us the possibilities, either installing new units or buying used ones."
Laatz explains, "ANDRITZ brought multiple departments together to offer flexible options that we combined to create a low-cost, turnkey solution, tailor-made to Varel's specifications."
In the end, it came down to budget and timing. Varel chose to replace the old units with second-hand refiners that had previously been (lightly) used in a competitor's pilot plant. The second-hand machines were inexpensive and could be in place quickly.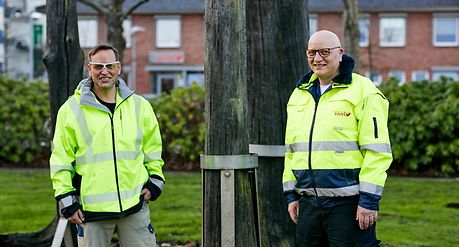 CASH IN HAND
Varel is investing 280 MEUR to upgrade the whole 4-machine mill. This project cost about 0.1% of that.
ANDRITZ sourced the refiners, then Varel bought them directly, to minimize costs. ANDRITZ then dismantled and refurbished them, fitting ANDRITZ Durabond refiner plates. ANDRITZ also won contracts for replacement refiner plates, maintenance, and automation.
Other savings came from the new refiners being smaller, with improved flow conditions and fiber treatment, and reduced energy consumption. Also, Varel runs both new refiners the same, rather than one each for coarse and fine refining, so the mill now only needs one set of spare parts and plate design, further reducing costs.
Besides saving money, other goals included stabilizing the strength, formation, and structure of the board's top ply. Varel can operate the new refiners at variable speeds and throughput volumes, and is now correlating the best sheet results with the refiner settings used at the time, to work out which settings produce the best board.
These more modern refiners also mean that Varel will have plenty of refining capacity for planned capacity increases on KM3.
HANDS OFF
With this project, ANDRITZ also supplied process control for the new refiners and the stock-preparation system's highdensity cleaners and screens.
And Varel are big fans of hands-off operation. Drawski says, "For a papermaker, the most important thing is that it runs stably, without us having to keep watching over it. And that's been a success. We switch it on and it runs."
Overall, Drawski says, "We are in safe hands and we are very well taken care of by ANDRITZ. When we need help, ANDRITZ always has time to listen to us. We absolutely trust them."