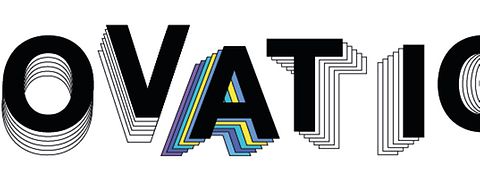 SHARE PRICE DEVELOPMENT
In 2020, development of the international financial markets was marked by the Covid-19 pandemic and the ensuing global economic crisis. High volatility – depending on how the pandemic developed and also resulting from individual company announcements – dominated the scene on the stock markets. In this stock exchange environment, the ANDRITZ share price fell by 2.4 percent in 2020.
The ATX, the leading share index on the Vienna Stock Exchange, decreased by 12.8 percent during the same period. The highest closing price of the ANDRITZ share was 38.82 EUR (January 2, 2020), and the lowest was 24.36 EUR (March 16, 2020).
LONG-TERM DIVIDEND POLICY
ANDRITZ pursues a dividend policy oriented towards continuity. Depending on how business develops and on any large-scale acquisitions, ANDRITZ's goal is to distribute an average of 50 to 60 percent of profits earned to the shareholders in the long term.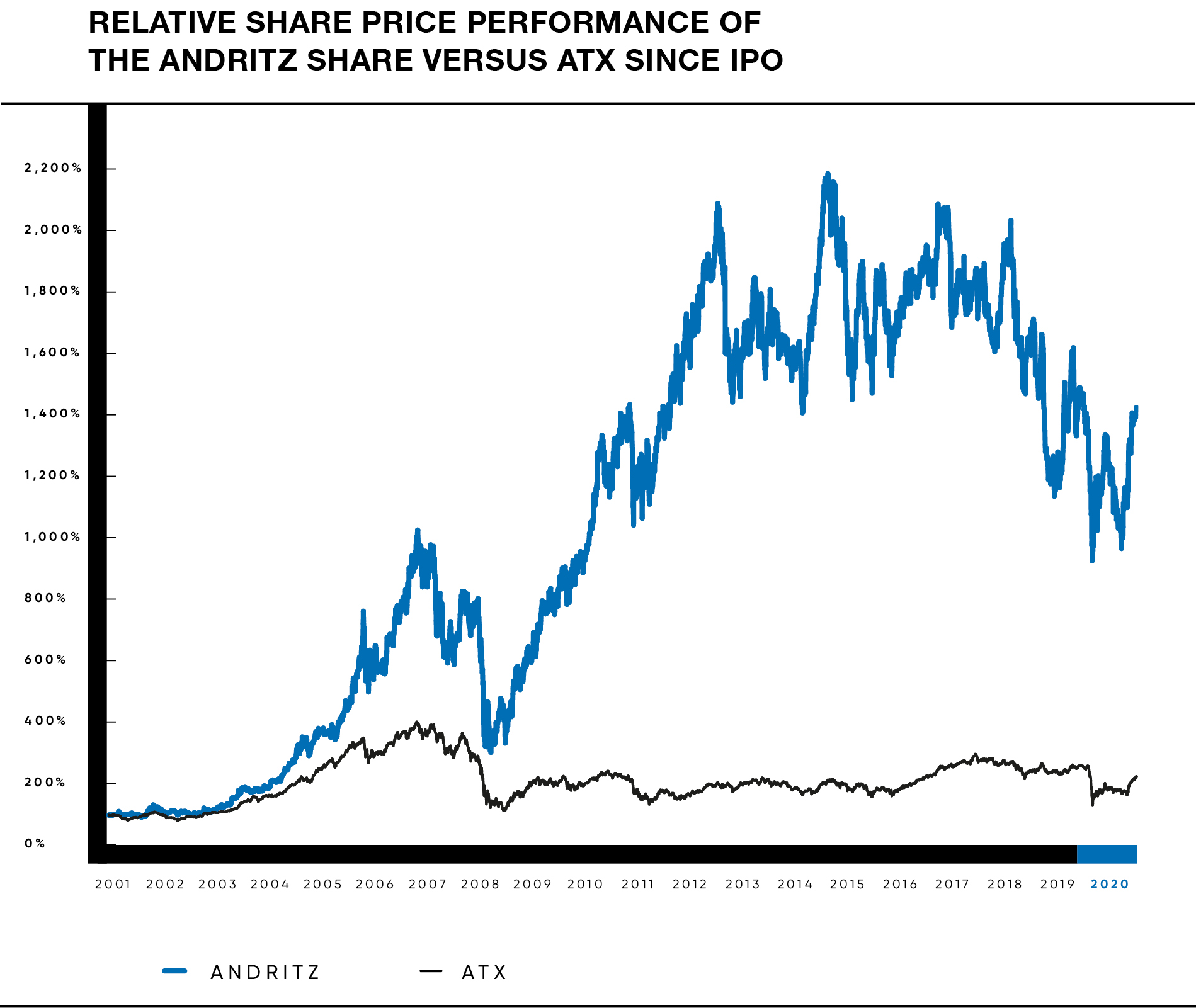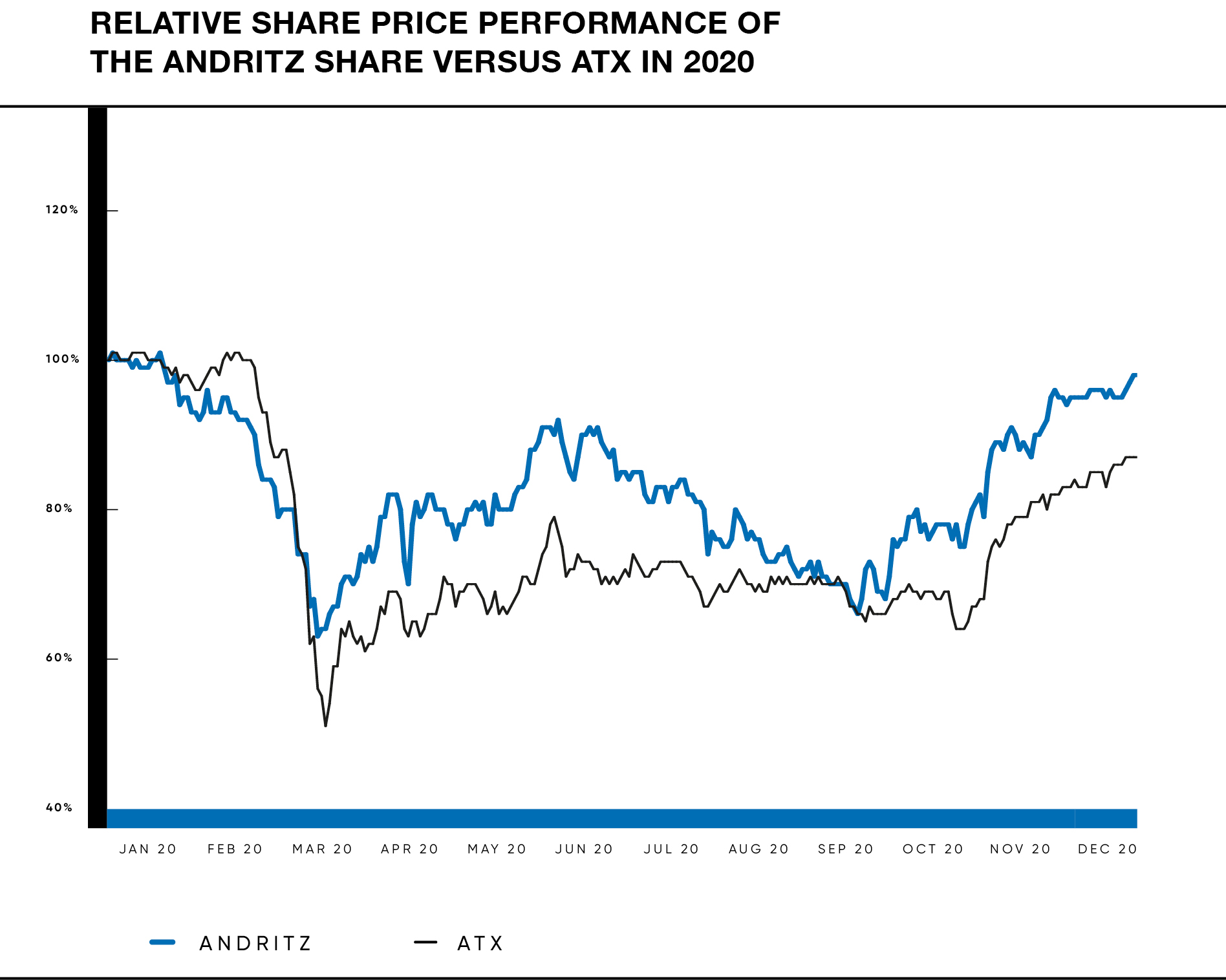 STABLE AND WELL-BALANCED SHAREHOLDER STRUCTURE
ANDRITZ has a stable and well-balanced shareholder structure. Around 31.5 percent of the ANDRITZ AG share capital is partly held directly and indirectly by Custos Privatstiftung and by Wolfgang Leitner, President and CEO of ANDRITZ AG, respectively. On the date of the balance sheet, Custos Vermögensverwaltungs GmbH held 25 percent plus one share, Cerberus Vermögensverwaltung GmbH 0.77 percent and Certus Beteiligungs-GmbH 5.72 percent. With a free float of just under 70 percent, national and international institutional investors and private investors make up the majority of the shareholders. Most institutional investors come from Austria, Germany and the UK, while the private investors are mainly from Austria or Germany.
TRANSPARENT COMMUNICATION POLICY
Continuous and transparent communication with institutional and private shareholders has been the focus of investor relations activities since the ANDRITZ IPO in 2001. Due to the Covid-19 pandemic and the resulting travel restrictions, roadshows and investor conferences were only possible as virtual events in 2020. In addition, numerous conference calls were conducted to provide information on the main key figures and on the company's strategic and operative development.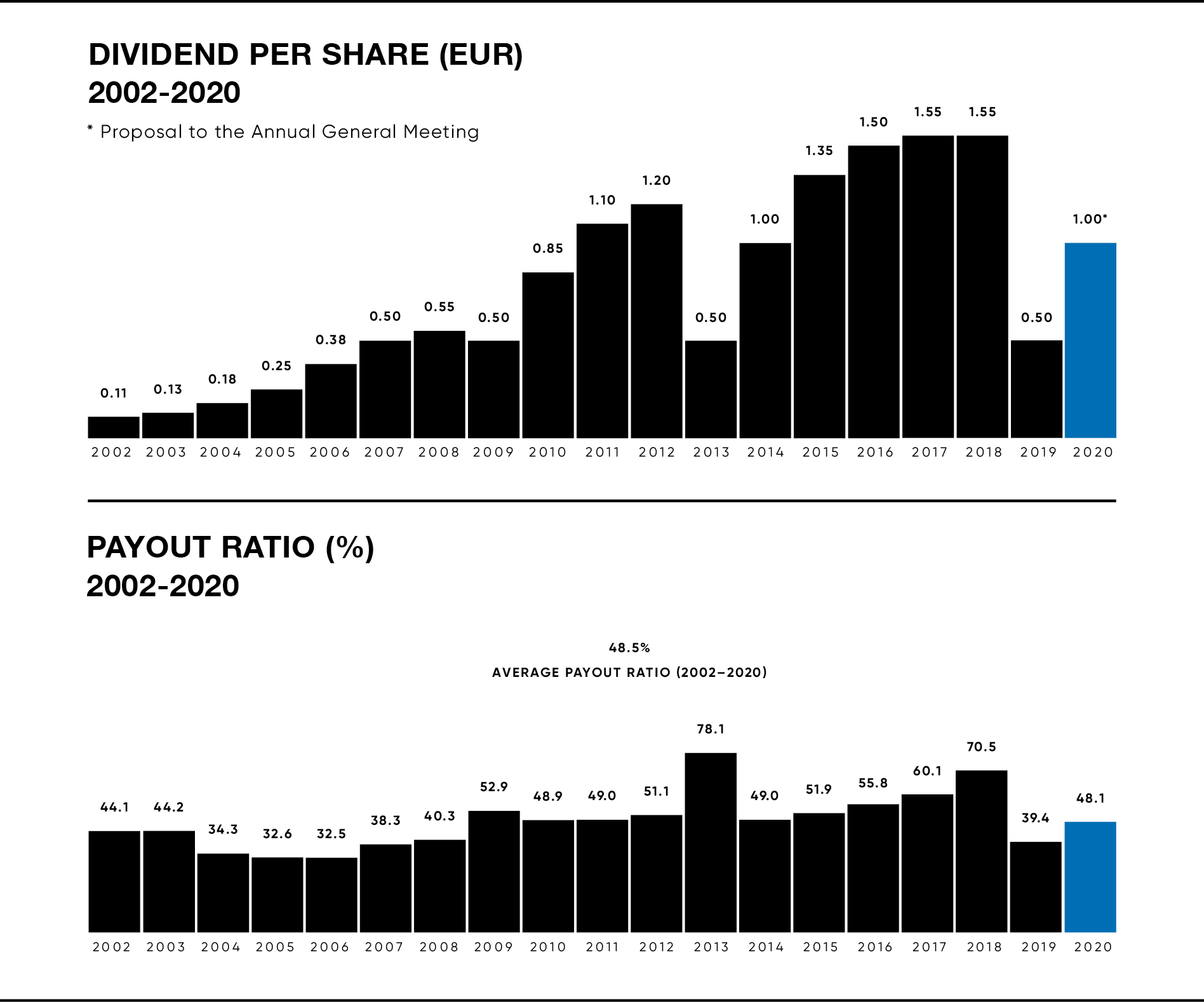 BROAD RESEARCH COVERAGE
In addition to overall economic and company-specific considerations, the recommendations and share price expectations voiced by analysts play an important role in investment decisions by shareholders. The following international banks and investment houses publish analysis reports on ANDRITZ at regular intervals: Baader Bank, Commerzbank, Deutsche Bank, ERSTE Bank, Goldman Sachs, Hauck & Aufhäuser, HSBC Trinkaus, J.P. Morgan, Kepler Cheuvreux, Morgan Stanley, Raiffeisen Bank International and Wiener Privatbank.
The latest information on research coverage and consensus estimates is available on the Investor Relations page at andritz.com/research-coverage
KEY FIGURES OF THE ANDRITZ SHARE
Unit

2020

2019

2018

2017

2016

Earnings per share

EUR

2.08

1.27

2.20

2.58

2.69

Dividend per share

EUR

1.001

0.50

1.55

1.55

1.50

Payout ratio

%

48.1

39.4

70.5

60.1

55.8

Price-earnings-ratio
(based on closing price at end of year)

-

18.02

30.24

18.24

18.25

17.73

Equity attributable to shareholders per share

EUR

12.64

12.05

13.02

12.77

13.00

Highest closing price

EUR

38.82

45.06

53.50

54.87

49.70

Lowest closing price

EUR

24.36

29.88

38.88

44.32

38.69

Closing price as of end of year

EUR

37.48

38.40

40.12

47.09

47.70

Market capitalization
(as of end of year)

MEUR

3,897.9

3,993.6

4,172.5

4,896.8

4,960.3

Performance

%

-2.4

-4.3

-14.8

-1.3

+5.9

ATX weighting
(as of end of year)

%

6.1243

5.6622

7.1045

6.2680

9.0018

Average trading volume2

-

628,900

511,221

354,084

306,296

317,558
Source: Vienna Stock Exchange
1) Proposal to the Annual General Meeting
2) Double counting - as published by the Vienna Stock Exchange
FINANCIAL CALENDAR 2021
The financial calendar with updates and information on the ANDRITZ share can be found on the Investor Relations page andritz.com/share