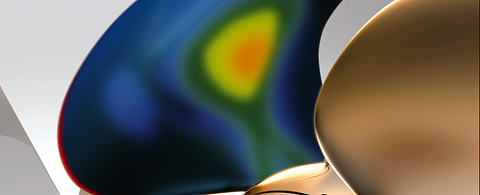 Research and development: from the idea to the product
To further extend the Group's technological leadership, products and processes are improved and further developed in the ANDRITZ research centers.
The main goal is to develop customized technologies, which are developed in close cooperation with our customers.
Research and development is an important part of the ANDRITZ corporate strategy and a fundamental pillar on which to create internal growth and maintain the ability to compete in the long term. In total, there are several hundred employees working on research and development worldwide at various locations.  Total Group expenditure for research and development, including contract-related developments, amount to approximately 3% of annual sales.
The number of patent applications demonstrates lively development activities: The ANDRITZ GROUP currently has approximately 6,000 patents and patent applications. Two-thirds of them have already been granted, while the remainder is under examination. In addition, the Group owns the rights some 2,000 filed or registered trademarks.
Important focuses in the development of new and innovative technologies are
higher environmental protection
reducing the input of energy and resources in the production of machinery and plants, and
extending their life cycle.
In this way, ANDRITZ helps its customers worldwide to comply with environmental specifications in the best possible way and to generate economic value added by reducing costs and increasing productivity. Contract-related development work is often conducted in collaboration with customers.

Involving the R&D staff directly in project development, preparation of quotations, and project execution is also an essential factor for economic success. Customers and consulting engineers can access the R&D know-how directly and, at the same time, current market developments flow straight into development projects.

The research and development sector at ANDRITZ is also closely linked to an international network of research partners. Research projects with universities working on the relevant technologies are actively pursued and supported. In many cases, basic research is conducted that cannot always be pursued to an adequate extent in
the course of project-related everyday business. Another advantage of these collaborations is the contact to highly qualified graduates who are well prepared to take on future tasks within the company. Many university students sponsored by ANDRITZ decide to take up employment with the company after graduating.
R&D in our business areas