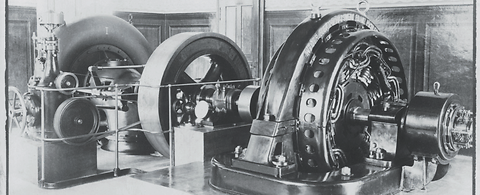 ANDRITZ Hydro history
Over 180 years of experience in the hydraulic energy supply business, as well as intensive research and development activities form the solid basis of ANDRITZ Hydro's competences.
The cornerstone was laid by the turbine and generator pioneers in Europe and North America in the 19th centruy. Over time growth, mergers and cooperation agreements have created a state-of-the-art technology company with about 7,200 employees.
Highlights in ANDRITZ Hydro's history
2013    Installation of world largest Hydromatrix units – Ashta, Albania
2011    Successful commercial operation of the first 1MW tidal current turbine HS1000 in EMEC, UK
2011    Installation of world largest tidal power plant - Sihwa, Korea
2010    Installation of 770 MW Francis turbine - Guri II,Venezuela
2002    Installation of first Varspeed motor-generator outside Japan -  Goldisthal, Germany
1998    World record for Pelton - Bieudron, Switzerland
1997    Installation of 840 MVA hydro generator - Three Gorges, China
1991    Installation of world largest manifold - Tarbela, Pakistan
1935    First bulb turbine by Escher Wyss
1929    Installation of first pumped storage power station in Germany - PSW Niederwartha, Germany
1903    First water turbine of I.P. Morris
1896    Commissioning of the first large commercial hydropower plant - Niagara Falls, USA
1878    Invention of first Pelton waterwheel by Pelton
1839    First turbine supplied by Escher Wyss
1805    Foundation of Escher Wyss & Cie, Switzerland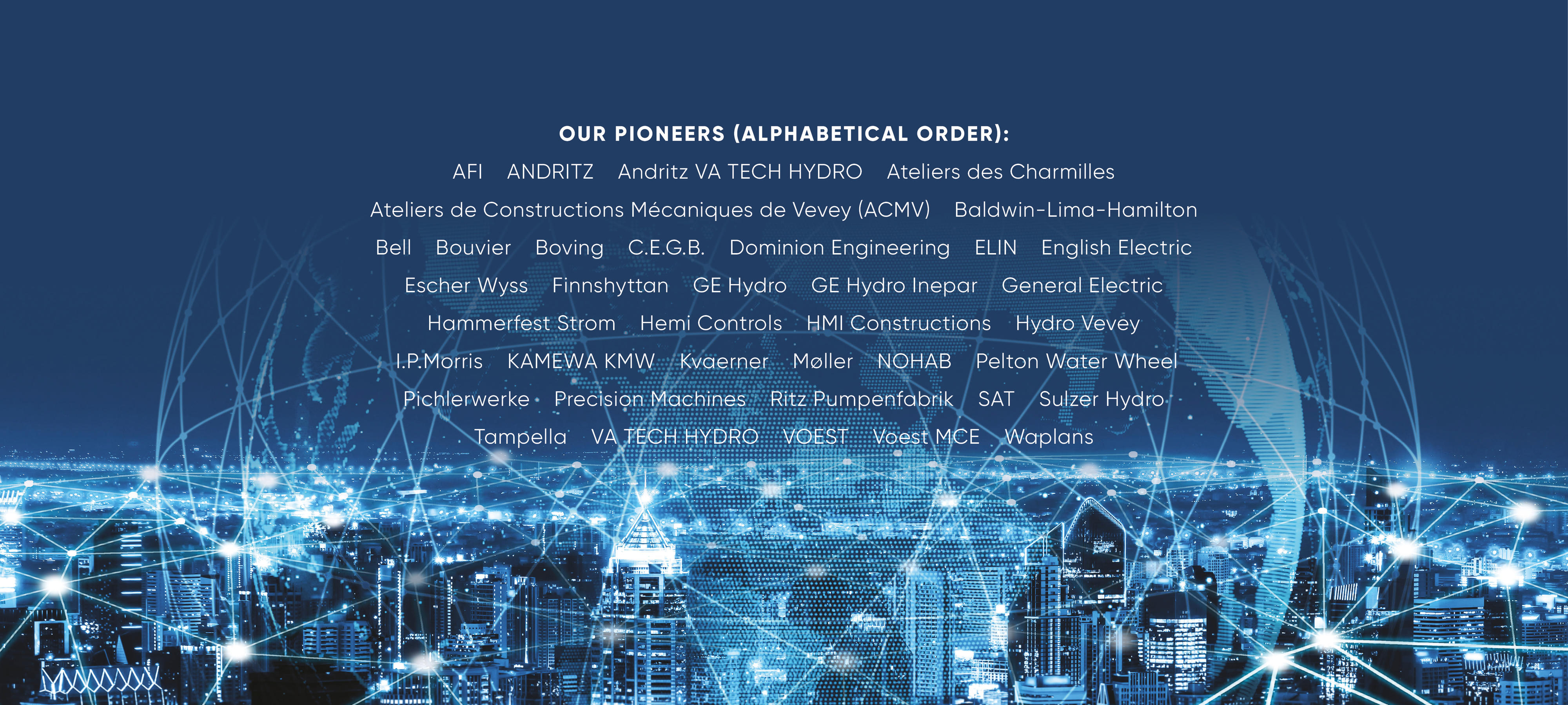 The history and success of ANDRITZ Hydro is based on numerous pioneering companies:
AFI, ANDRITZ, Andritz VA TECH HYDRO, Ateliers des Charmilles, Ateliers de constructions mécaniques de Vevey, Baldwin-Lima-Hamilton, Bell, Bouvier, Boving, C.E.G.B., Charmilles, Dominion Engineering, Elin, English Electric, Escher Wyss, Finshyttan, GE-HYDRO, GE HYDRO inepar, Hemi Controls, HMI Constructions, Hydro Vevey, J. P. Morris, KAMEWA, KMW, KVAERNER, Møller, NOHAB, Pelton Water Wheel, Pichlerwerke, SAT, Sørumsand Verksted, Sulzer Hydro, Tampella, VA TECH HYDRO, VOEST, VOEST MCE, Waplans.