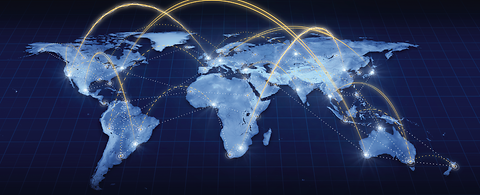 ANDRITZ Hydro Divisions in São Paulo
The location in São Paulo offers complete electromechanical solutions encompassing performance levels guaranteed by its internal developments and broadly experienced technical staff.
It is supported by its own hydraulic laboratories and in-house major component manufacture.
Large Hydropower Plants
ANDRITZ Hydro is able to assist its customers and consultants in the selection of the best configuration for the project from the beginning of the studies. It offers complete electromechanical solutions, with performance levels guaranteed by internal development and experience of the technical team, supported by the hydraulics laboratories and internal manufacturing of main components.
For the conception of the components design, CAD 3D systems are used, which provide a real display of the components in three dimensions, serve the purpose of complete maintenance, and
complement the safety requirements. To guarantee reliability and safety of the equipment and systems, ANDRITZ Hydro uses highly sophisticated methods in the execution of the electromechanical calculations, including detailed investigation of the electromagnetic characteristics to ensure high efficiency for the generators.
Renewal and Modernization
The definition of modernization of hydropower plants covers a very wide range of activities. It may be a renovation, exchange of a few components, or event full replacement with more modern equipment.
The main goal of a modernization is to increase the return on investment through:
Increased availability and reliability
Solutions to operational problems:
Reductions of O&M costs
Reduction of environmental impacts
Increase lifetime and safety
Increased energy production
Changes in the operation's management
Recovery of the plant's original capacity
Renovation for measurements and remote controls
Automation
Our focus is to achieve technological leadership by developing our own products for control systems, excitation systems, protection systems, and speed regulation systems, being a global supplier of solutions for Plant Automation.
The strong market presence and competitiveness of the solutions presented makes ANDRITZ Hydro's Automation the global leader in the Hydropower Plant Automation market. Its global organization includes: the center for expertise and research and develoment in Vienna (Austria), as well as service by autonomous local units near customers, aiming to meet the needs and specific demands of each region.
The mission of understanding and meeting the customers' needs guarantees satisfaction, based on deliveries in line with their expectations, creating an atmosphere of fair and trustworthy long-term relationships.
ANDRITZ Hydro's experience in developing Automation solutions with various levels of complexity, both for new plants and for modernization of existing plants, can be proven with its participation in various projects, especially in the main Brazilian hydropower energy generation projects in recent years, such as the Santo Antônio, Belo Monte, and Sinop plants.
Balance of Plant
Fulfilling the philosophy from water to wire, ANDRITZ Hydro also offers complete solutions for all the auxiliary systems in the mechanical and electrical disciplines in low, medium, and high voltage. The design and complete integration of the systems are executed, offering the customer supply in turn-key design for the plant's auxiliary systems.
The great know-how in the projects area and supply of systems combines the century-long experience of ANDRITZ with its global presence, with complete engineering teams in various locations beyond Brazil, like, for example, in India and China, and its headquarters in Vienna, Austria. In addition to the development of projects, the engineering team is able to conduct technical studies in the areas of power, transients, insulation, and other areas of knowledge in the application of engineering solutions for hydropower plants.
Hydromechanics
ANDRITZ Hydro also supplies all types of hydromechanical equipment for dams, spillways, adduction, restitution, river diversion, surge arresters, and locks, with emphasis on the following equipment: Cofferdam Floodgates, Roller Floodgates, Radial Floodgates, Bulkhead Floodgates, Hinged Crest Floodgates, Lock Doors, Penstocks, Shields, Bi/Trifurcations, Grates, Butterfly Valves, Ball Valves, and Dispersing Valves.
Turbine speed governors and voltage regulators
Speed governors for Francis, Kaplan, Pelton, and bulb type turbines are fitted with technology based on 32-bit and industrial standard programmable logic controllers, allowing automatic unit start and stop control, as well as communication with the supervisory system and remote monitoring.
Voltage regulators and complete excitation systems for generators from 1 MVA to 800 MVA use rotary or static exciters. Technology based on a 32-bit microprocessor allows automatic generator voltage control, as well as communication with the supervisory system and remote monitoring.
Hydro-mechanical equipment
ANDRITZ Hydro supplies all types of hydro-mechanical equipment for dams, spillways, water intakes, sanitary gates, and locks, of which the following equipment may be highlighted: stop logs, tainter gates, sliding gates, leap gates, sluice gates, penstocks, shields, two-way/three-way branches, trash racks, throttle valves, ball valves, dispersion valves, and rack cleaning machines.