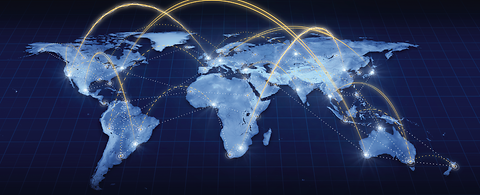 ANDRITZ Hydro in Brazil, São Paulo
ANDRITZ Hydro in Brazil is a multinational company of Austrian origin, part of the ANDRITZ GROUP, which runs operations in 34 countries such as Austria, Germany, and the United States, among others.
ANDRITZ Hydro is part of the global ANDRITZ group. HYDRO is a global supplier of electromechanical systems and services ("from water-to-wire") for hydropower plants and one of the leaders in the world market for hydraulic power generation. Furthermore, the company has a leading position in the growing modernization, refurbishment, and upgrade market for existing hydropower plants.
It develops technology for all types of turbines: Francis, Kaplan, Pelton, bulb and tubular S-turbines (vertical and horizontal) in turn-key design, as well as solutions for electrical and mechanical auxiliary equipment, automation, control and protection, voltage and speed control, hydro-mechanical equipment, services, assemblies, and pumps.
ANDRITZ HYDRO S.A. is responsible for the engineering and production of equipment for small, medium, and large hydropower plants, and its industrial site is located in the city of Araraquara, São Paulo (SP), in addition to two administrative units, one located in Barueri, SP, with an exclusive area of automation tests, and another in Araçatuba, SP, responsible for advanced services.
Maintaining nature, mankind, and technology in perfect harmony as part of our corporate culture. Therefore, sustainability and the conservative use of resources are given top priority.
ANDRITZ HYDRO LTDA. | Barueri