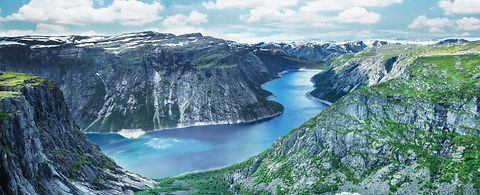 Operation and maintenance in India
ANDRITZ provides superior operation and maintenance (O&M) services for hydro and irrigation plants.
The purpose is to enhance power generation, achieve higher plant availability and reduce operation and maintenance costs.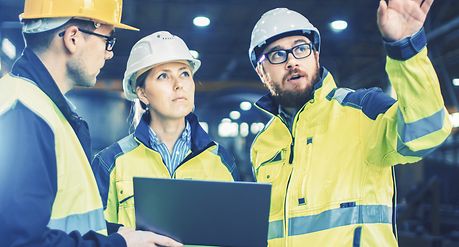 Our endeavour is to become a trustful and reliable long-term partner for our esteemed developer-based customers by adding value through innovative, professional and world class operation and maintenance services.
To address the O&M business in the Indian region (India, Nepal, Bhutan, Bangladesh, Sri Lanka) and the Southeast-Asian markets, ANDRITZ O&M Private Limited was formed as a fully owned subsidiary of ANDRITZ HYDRO GmbH, Austria, part of International technology group ANDRITZ.
What we do
Provide operation and maintenance services for hydropower plants supplied by us or by other OEMs.
Establish a dedicated site organisation structure with experienced plant heads and operation & maintenance teams.
Fast deputation of experts to project sites as and when required and engaging internally with the ANDRITZ Global Experts Resources team.
Govern and manage the team at site and make suitable replacements whenever necessary.
Establish well defined, structured operation and maintenance philosophies based on customers' and plant requirements.
Provide training to owners' engineers and staff and enhance their skills and knowledge for applied new systems provided by ANDRITZ.
O&M products and services
Comprehensive Operation and Maintenance
Full operation and maintenance with manpower, spare-part management including tools and consumables
Day-to-day operation of the plant
Day-to-day maintenance of the plant with spare parts management
Record keeping and documentation
Site health & safety
Day-to-Day Operation only
Round the clock operation with manpower or supervision
Day-to-day maintenance only
Day-to-day maintenance services including manpower, spares and tools or deputation of supervision experts at site during periodic maintenance
Comprehensive maintenance only
Comprehensive maintenance with manpower, spares, tools and consumables or deputation of supervision experts at site during comprehensive maintenance
Long term services
Periodical visits to site by experts, various systems to analyse operation and maintenance data and suggestions for generation enhancement and training services
Metris DiOMera
With Metris DiOMera, ANDRITZ's Research and Development team has created a comprehensive digital solution, which is a digital asset management platform to compliment modern hydro power plant management practices. It is initially configured for the power plant, continuously extracts and analyses data and intelligently recommends future actions and acts as the ideal predictive maintenance control tool.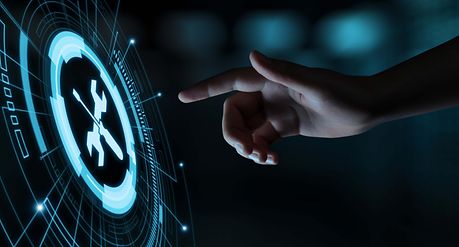 The two main objectives of Metris DiOMera are: (a) to optimize the maintenance by reducing the maintenance activities and/or its intervals (b) to increase the production i.e. availability by reducing maintenance. It furthermore has the capability to optimize the load dispatching between multiple generating units thereby increasing the annual production.
The system is deliberately designed to be passive to permit human intervention and plausibility on its recommended actions.
Via the Computerised Maintenance Management System (CMMS) function, all maintenance activities are programmed, scheduled and managed. Metris DiOMera continuously analyses the plant condition, considering the prevailing operating environment to dynamically adjust and recommend new maintenance intervals. Metris DiOMera is more than just a condition-monitoring gadget; it is a fully integrated prescriptive tool utilizing advanced data analytics.
Metris DiOMera finally translates all the complex analysis and reduces it into KPIs (Key Performance Indicators), KDIs (Key Diagnostic Indicators) and KTI (Key Trend Indicators) - management acronyms to assist stakeholders to understand and decide on long term strategic business actions.
Metris DiOMera adds value as it provides a management basis to understand the asset performance and to quantify asset life and value.
With extensive experience and a strong technological expertise, ANDRITZ has already secured various O&M contracts in India and other countries. "Engineered success" is our motto and we are pleased to assist our customers to step in a new aera of plant operation and maintenance.