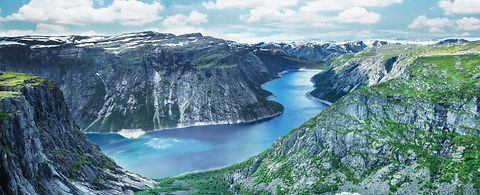 ANDRITZ Hydro in India, New Delhi
ANDRITZ HYDRO Pvt. Ltd. is a fully owned subsidiary of ANDRITZ HYDRO GmbH in Austria and therefore part of the international technology group ANDRITZ.
ANDRITZ Hydro is one of the leading global suppliers of electro-mechanical equipment and services for hydropower plants.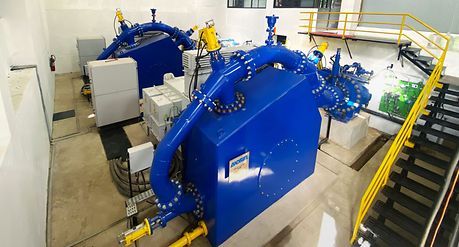 News December 2023
India, Commissioning of Mukkudam HEPP
With over 180 years of accumulated experience and more than 31,900 turbines installed, totaling about 471,000 megawatts output, the company provides the complete product range, including turbines, generators, and additional equipment of all types and sizes – "from water-to-wire" for small hydro applications up to large hydropower plants with outputs of more than 800 megawatts per turbine unit. ANDRITZ Hydro's "from water-to-wire" concept ensures long term sustainable solutions for green field and rehabilitation projects.
ANDRITZ HYDRO Pvt. Ltd has a leading position in the Indian subcontinent and is providing hydro-mechanical and electro-mechanical equipment for hydropower plants all over South East Asia, Australia and New Zealand.
Locations
ANDRITZ HYDRO Pvt. Ltd has two fully equipped state-of-the-art manufacturing facilities located at Mandideep and Prithla. Over 850 employees - highly qualified engineers and technicians -based in India, Nepal, Vietnam, Malaysia, Indonesia, Philippines, Lao PDR, and Myanmar guarantee the high quality of ANDRITZ Hydro's products and services.
Mandideep: The facility located near Bhopal is manufacturing generators, excitation, automation, control, and protection systems.
Prithla: The facility located near Faridabad is manufacturing all types of hydropower turbines, large butterfly- and spherical valves, providing state of the art coating technology as well governors and control systems. Additionally, the location also manufactures gates and embedded parts for hydro-mechanical works.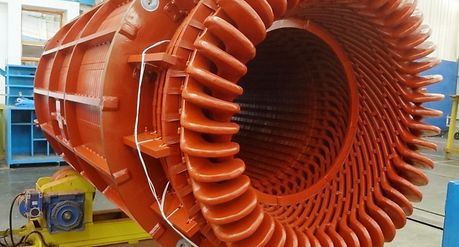 Constant interaction and training with ANDRITZ Hydro's locations worldwide contribute to the high quality level in regards of latest technical and management standards. ANDRITZ HYDRO Pvt Ltd. follows the global ANDRITZ Hydro Group standards and quality procedures which are constantly updated. The company has been accredited with quality certifications and has a quality management and assurance program - ISO 9001, ISO 14001, and OHSAS 18001 - meeting all market requirements.
Research and development
The committed employees in research and development are working constantly to improve and enhance technologies and products; answering to today's increasing ecological concerns. ANDRITZ Hydro's research and development solutions are successfully implemented in numerous applications in India and South East Asia.
References
Indian and Himalayan highlights
ANDRITZ HYDRO Pvt. Ltd. has executed projects with a total capacity of more than 21,000 MW in India. Key customers are NHPC, KPCL, HPPCL, KSEB, NEEPCO, MeECL, MAHAGENCO, BBMB, JKSPDC, Athena Group, Jaiprakash Industries, TANGEDCO, Tata Power, Jal Power Corporation Ltd., Bhilwara Energy, Indira Priyadarshini Hydro Power Ltd. In Nepal, we are the largest contractor to Nepal Electricity Authority, as well as Bhutan's Druk Green Power Corporation.
South East Asian Market
In South East Asia ANDRITZ HYDRO Pvt. Ltd. received contracts from EGAT in Thailand; PLN in Indonesia; TNB in Malaysia; Song Da Corp., Agrita- Quang Nam Energy and Vinh Son-Song Hinh Hydropower JSC in Vietnam; Ch. Karnchang Public Company and Phonsec Group in Lao PDR.
International markets
Together with further ANDRITZ Hydro locations project highlights were successfully completed with Hydro Tasmania in Australia; Mighty River in New Zealand; Innergex Renewable Energy and Altagas Ltd. in Canada; Govddesaga Kraftverk AS and Statkraft in Norway as well as Kurtsuyu Elektrik Uretim A.S & Yapsian Electric Uretim AS in Turkey.
History of ANDRITZ Hydro in India
ANDRITZ Hydro has been active in the Indian market for more than 100 years. The first equipment deliveries took place for HPP Sivasamudram in 1903. Mid-1970, ANDRITZ Hydro opened an office in the city of Mandideep.
ANDRITZ HYDRO Pvt. Ltd. was established in 1996 through a joint venture between ELIN Austria and Crompton Greaves India for all type of generators. With the take-over of the Crompton Greaves' shares the entity later became part of VA TECH Hydro, Austria.
After strategic mergers and acquisitions in the subsequent years and the takeover of VA TECH Hydro by the ANDRITZ GROUP, ANDRITZ HYDRO Pvt. Ltd. was renamed in 2008
ANDRITZ Hydro at a glimpse
ANDRITZ Hydro is one of the world's leading suppliers of electromechanical equipment and services for hydropower stations in the dynamically growing global renewable energy market. Based on 180 years of experience and a global installed capacity of 470 gigawatts, we offer innovative solutions for new and existing hydropower stations, from small hydropower to large-scale plants. State-of-the-art digital solutions, comprehensive services for the operation and maintenance of entire hydropower plants, and turbo generators for the thermal industry complete the portfolio.
More than 180 years of turbine experience 
Over 31,900 turbines (more than 471,000 MW) installed
Complete range up to more than 800 MW
Over 125 years electrical equipment experience 
Leading in service and rehabilitation
More than 100 Compact hydro units per year 
More interesting issues ....
Check out our HYDRO News App
ANDRITZ HYDRO Private Ltd. | New Delhi