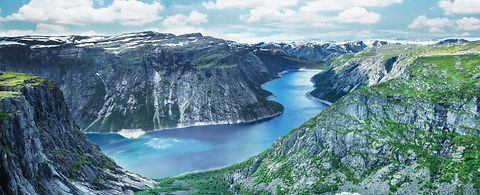 ANDRITZ Hydro Products in India
The comprehensive range of products and services of ANDRITZ Hydro meets customer requirements on a single-source basis for the hydropower market.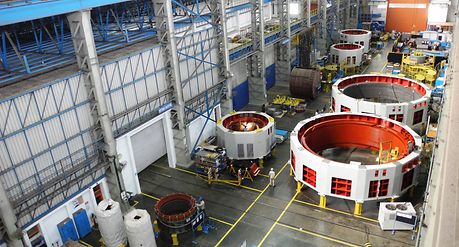 New installations
The Large Hydro business offers the entire range of electro-mechanical equipment for large new installations. The focus is on extensive project planning, precise engineering performance, high-quality turbines and generators up to control technology, monitoring, and training. Among numerous hydropower plants commissioned in India, ANDRITZ HYDRO Pvt. Ltd. is proud to have commissioned all six 200 MW units of a hydropower project of national importance.
Small hydropower
The Compact Hydro business provides "from water-to-wire" solutions for products and services for all type of small hydropower plants up to unit output of 30 MW. The modular design reduces the necessary number of components. Compact Hydro offers single source solution for the supply of the entire electro-mechanical equipment, as well as workshop-tested units and short installation times. The mini compact range includes Kaplan and axial turbines from 20 kW - 1,500 kW, Francis turbines up to 3,000 kW, as well as for Pelton turbines up to 5,000 kW.
Modernization and renewal
ANDRITZ Hydro provides tailor-made solutions, a wide range of products and spare parts, as well as a large portfolio of services over the entire lifecycle of a hydropower plant from design to engineering to manufacturing, installation, to commissioning and training. The main objective is to mainly increase plant availability and reliability and to thereby boost power generation. Through optimized utilization of water resources the customer can increase the revenue opportunities from peak power generation.
Turbo generators
ANDRITZ Hydro in India conducts design, manufacturing, testing, and installation of optimized and reliable high-efficiency four-pole generators with capacities from 8 MVA to 60 MVA. The generators are supplied with simplified foundations allowing quick alignment and easy installation. ANDRITZ Hydro is proud of installations on all five continents in important industries such as cement, sugar, steel, paper, chemical, oil and gas.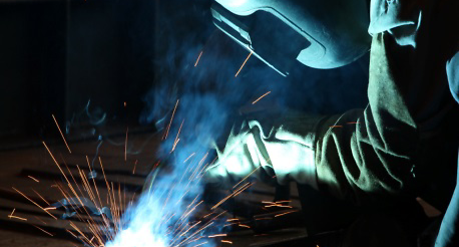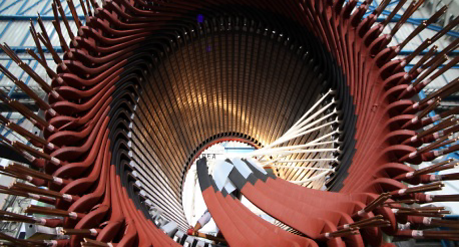 Automation
For the design of new installations and modernization projects, automation solutions based on optimized hardware architecture and step-by-step function integration are a significant factor. ANDRITZ Hydro's concepts enable fully automated operation, low investment costs, simple commissioning, and rapid system replacement.
Pumps
ANDRITZ Hydro provides pumps that meet the demand for ever larger, higher performance units, whether for low flow rates or wear-resistant applications. Depending on the application case, ANDRITZ Hydro develops, produces, tests, and supplies custom-tailored large pumps along with motor-generators.
Electrical power systems
The vast expertise of ANDRITZ Hydro's employees in the electrical power systems sector provides a optimal basis for implementing project-specific customer requirements for fully-functional hydropower plants.
Hydraulic steel structures
In the market for hydraulic steel structures, ANDRITZ Hydro has positioned itself as a world leader, one that sets records. The product and service offerings for hydropower plants include penstocks and gates. For the Indian and South Asian region including Nepal, Bhutan and Bangladesh a dedicated team attends to the needs of the customers.