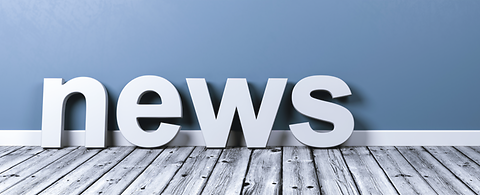 January 2022: Mørkedøla, Norway – Equipment for pump station
In 2021, ANDRITZ in Norway was awarded a contract to build the new Pump station at Mørkedøla.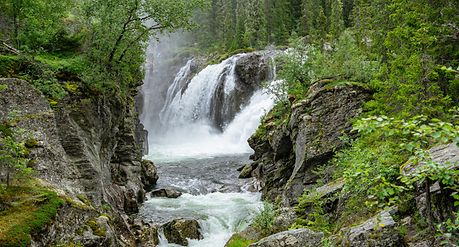 The scope of the contract includes two pumps, bifurcation pipe with pump valves, check valves and service valves, pipe rupture valve, asynchronous motors, two main transformers 22 - / 6.6 kV, 22 kV switch gear, AT equipment and auxiliary systems.
The assignment involves pumping water from Mørkedøla up into the existing tunnel system between Eldrevatn and Vasetvatn, which is employed for power production in Borgund and Stuvane power plants.
The surplus energy from the pumped water into the tunnel system gives a net production of about 34 GWh per year in Borgund HEPP and Stuvane HEPP. The new pump station will be installed without any major negative consequence for the landscape and outdoor life. Released environmental water from the dam at Mørkedøla is ensuring minimum water flow to the downstream riverbed and the civil structures are adapted to the surroundings to the best possible extent. 
ANDRITZ is proud to be part of this project and the solution we offer for this project. The pump station will have a limited effect on the overall load of the area's natural values. The project is scheduled to be completed in mid-2023. 
Østfold Energi AS is a Norwegian energy producer within the business areas of hydropower, wind power and district heating. The company operates 10 hydropower plants located in Western – and Northern Norway as well as their home district around the main office in Østfold. Total annual energy production of 2 200 GWh per year.
With this order ANDRITZ is strengthening its market position in Norway not only as a global leading supplier of electro-mechanical equipment for hydropower plants but also as an important supplier of the pump business with top-tier solutions.
Technical details: 
Scope:     Two vertical line shaft pumps - AVLSP460-16-4 with 3,5 MW drives
Flow rate:     1m³/s
Head:         285 m
Speed:     995 rpm
Voltage:     6.6 kV
-------
December 2021: Årlifoss and Grønvollfoss, Norway – Large automation rehabilitation order 
One of the larger ANDRITZ Hydro automation orders globally within service and rehabilitation in 2020 is now well into the execution phase.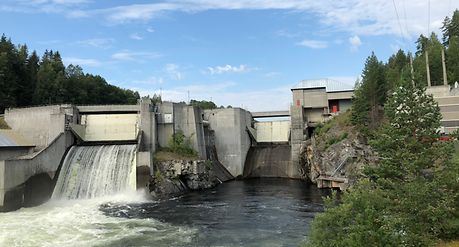 Årlifoss and Grønvollfoss are two Norwegian run-of-river hydropower plants located within 5 km on the same river, and 125 km west of Oslo. They are owned and operated by Skagerak Kraft - a utility company with about 4% of total electricity output in Norway.
The rehabilitations are carried out jointly as one project with final take-over by the customer in the end of 2024. The project is an excellent example of collaboration across ANDRITZ locations. Project management, system engineering, design, and site supervision are all done by the ANDRITZ team in Jevnaker, Norway, while colleagues in the Czech Republic are responsible for programming, automation FAT and commissioning.
The first phases of Årlifoss with control of head water level, spillway gates and common functions will already be commissioned and taken over by Skagerak by December of this year, says Project Manager Øyvind Kristiansen. Start-up for Grønvollfoss engineering is in November, he adds.
In the Norwegian hydro market customers typically have common contracts for control and Electric Power Systems (EPS) systems in greenfield and refurbishment projects. At ANDRITZ Norway sales and project execution teams are organized to operate in this common Automation and EPS market. Control and protection system with turbine governor, control of spillway gates, redundant level control, AC and DC station supply, several Medium voltage switchgears for generator-grid coupling and station supply are all in the scope of delivery to both power plants.
The new control systems are designed to meet the requirements of the EU Machinery Directive for the turbine-generator-transformer system. Critical functions like PLC's and monitoring of bearing temperatures, runaway speed, and synchronization are also duplicated in autonomous units, which is standard for this generator size.
Both power plants are equipped with Kaplan turbines, providing reliable and clean energy to 15,000 homes. Årlifoss came into operation already in 1915 and has since then undertaken several upgrades. Today, the plant has one 26 MW generator and a head of 16 meters.
Grønvollfoss was originally built in 1933 and has currently two generators at a total installed capacity of 32 MW and 23 meters head. 
Skagerak has awarded ANDRITZ a second contract for the mechanical upgrade at Årlifoss with replacement of rotor and other generator upgrades, a new ANDRITZ Kaplan turbine, and new high-pressure oil unit for the turbine governor.
In accordance with the ISO 14001 certification of the ANDRITZ Group and the environmental emphasis by the customer, there is a focus on short transportation and regional production in Norway. The switchgear will be supplied with environmentally friendly breaker medium.
We are grateful that Skagerak Kraft has awarded this important contract to ANDRITZ and are looking forward to a successful completion of the project.
Technical Details:
Årlifoss 
Total output:26 MW
Scope: 1 x 26 MW
Head: 16 m
Voltage:9.5 kV
Speed: 136.4 rpm
Runner diameter: 4,500 mm
Grønvollfoss
Total output: 32 MW
Scope: 2 x 16 MW
Head: 23 m
Voltage: 8.0 kV
Speed: 200 rpm
Runner diameter: 3,120 mm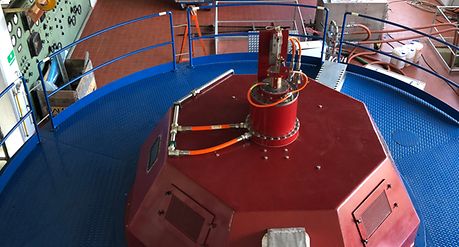 -------
June 2021: HPP Fjæremsfossen, Norway – Rehabilitation of flood gates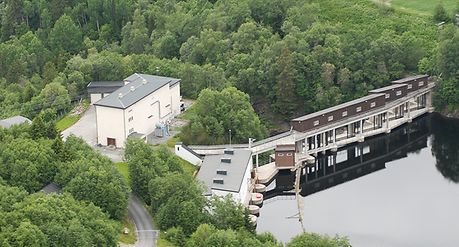 Through 2021, ANDRITZ will refurbish a total of nine gates and deliver one new bypass gate with hydraulic lifting equipment for the hydropower plant Fjæremsfossen on the Nidelv River in Norway.
To meet the government requirements and extend the lifetime of the existing gates, ANDRITZ will refurbish all the nine flood- and bottom outlet gates at the Fjæremsfoss dam. The scope also includes one new bypass gate with hydraulics lifting equipment and stop logs for both the flood gates and the bypass gate. The bypass gate and stop logs are going to be produced in our workshop at Jevnaker, Norway. Whereas the gates are going to be sandblasted and painted at site by a sub-supplier.
The Fjæremsfossen power plant was commissioned in 1957 and is still in daily operation. It is located in the lower part of the Nidelv watercourse / waterfall with both inlet and outlet in the river. The power plant utilizes a drop of 27 meters and has two Francis turbines with a capacity of 9.2 MW each installed. The turbines have a total annual production of approx. 74 GWh. The power plant has a maximum absorption capacity of 85 m3/s.
Self-imposed restrictions mean that draining is not permitted. The reason for the restrictions is the danger that a drainage can lead to quick clay landslides upstream of the dam.
The project is scheduled to be executed until end of 2021.
Statkraft is a leading company in hydropower internationally and Europe's largest generator of renewable energy. With 4,000 employees in 17 countries, the group produces hydropower, wind power, solar power, gas-fired power and supplies district heating.
---------
November 2020: Aurland 1, Norway - Successful acceptance tests for a new class of high-performance runner.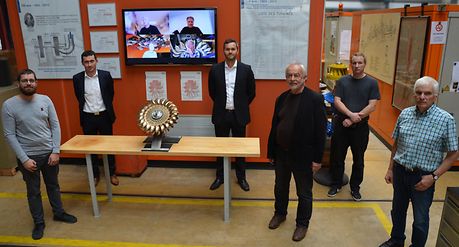 Beginning of October, the model acceptance tests for the rehabilitation of the existing turbines at HPP Aurland I were successfully completed. The fully homologous model tests have been witnessed in the ANDRITZ Pelton hydraulic Laboratory (Vevey, Switzerland) with the online participation by representatives from the customer Hafslund E-CO and Norconsult with the local consulting by Etaeval.
-------