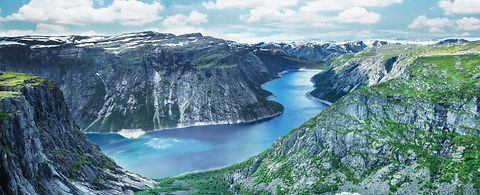 Manufacturing in Ravensburg
ANDRITZ applies manufacturing standards of the highest level to fulfill customer requirements in terms of quality, costs, and time.
This can be achieved by covering various process steps in the value chain (planning, key-component manufacturing, in-house assembly, shipping, site erection, service support).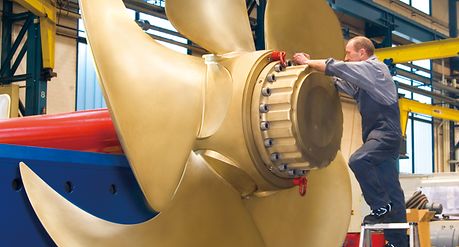 Core competencies of ANDRITZ Hydro Ravensburg
COC/COM for Francis runners
COC/COM for welding technology (including cladding)
Repair-welding on service rehab parts
Construction of large steel components with complex mechanical processing
Planning and execution of revisions
Processing and grinding of hydraulic outlines
Quality inspection and appraisal of complex parts
Assembly, function testing, and commissioning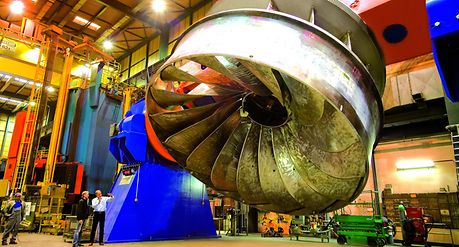 Main products
Large Kaplan, Francis, and Hiweld Pelton runners
Revision and assembly of large valves
Service
Controllable pitch propellers
Production orders for large parts
Manufacture of large shafts
Manufacturing of runners
All welding procedures
Welding machine (up to a diameter of 8 m, 250 tons)
Heat treatment
Non-destructive material tests (PT, MT, UT, and RT)
Mobile heat treatment for workpieces up to 300 tons
Manufacturing of components
Turning and milling on large machine tools
CNC rotating table (up to 14 m diameter, 7 m height and 320 tons max.)
CNC boring machine (up to 12 x 5 m and 100 tons max.)
3D-CAD-CAM for turning and milling of free-form surfaces
Machines with five axes
Assembly
Assembly, static balancing, and commissioning of large parts up to 320 tons max.