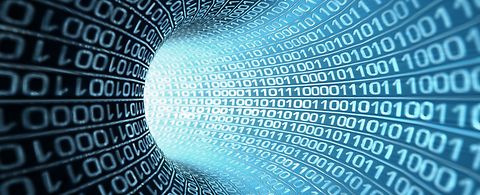 Research and Development (R&D)
The endeavor to continuously improve and optimize our products and services makes R&D one of the key success factors for ANDRITZ Hydro.
System operators face increasing challenges with regard to electrical system stability, reliability of energy transmission as well as with the need of flexible operation of the generating units.
ANDRITZ HYDRO therefore focuses the R&D activities on flexible solutions for hydraulic energy generation. In particular, the electrical and hydraulic equipment and the higher-level control systems undergo further development.
As a result of increasingly dynamic operations, developments in the fields of time-dependent flow simulation, fluid structure interaction and oscillation diagnosis have been intensified.
The Research and Development activities of ANDRITZ Hydro focus on:
Turbine design
Generator design
Automation and
Electrical Power Systems
Research is conducted at several levels, from the development of optimum design features for individual machines to the basic research on materials, fluid dynamics, structural mechanics, electrical design, insulation technology and electronics.
The findings from basic research projects are incorporated quickly into product development. Equally, feedback from the power stations and from customers is fed into further product development and basic research.
Major tools used in R&D are numerical simulation methods as well as experimental measurements in test rigs and on site.
ANDRITZ Hydro uses highest-quality equipment for measurement instrumentation and hardware in combination with high-end simulation techniques and software.
Due to its global presence, the R&D team of ANDRITZ Hydro is close to the customer with access to research communities all over the world. This network very much supports the exchange of knowledge but also the creation of new ideas and innovations.
International associations rely strongly on the expertise of their members. ANDRITZ Hydro experts participate actively in several committees, such as the IEEE,  IEC and CIGRE technical committees, thus contributing to international standards and guidelines.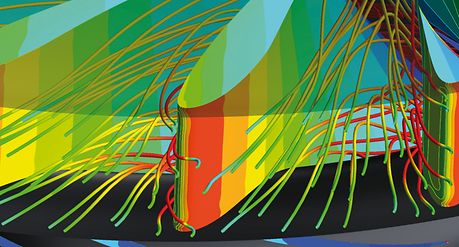 Digitalization with Focus on Data Driven Solution for Operation & Maintenance
In a unique multidisciplinary approach ANDRITZ Hydro experts of the core technologies work hand in hand with software developers on predictive maintenance modules for O&M services. ANDRITZ Hydro developers merge expert knowhow, long year experience of building and maintaining of hydropower equipment with data analytics methods into high-end risk prediction and predictive maintenance services. The development of Metris DiOMera, the O&M software platform for O&M services and predictive maintenance is well embedded into the ANDRITZ IOT strategy with Metris at its heart. Next to the software platform, Metris sensor technology and augmented reality are further deployed for new and cost efficient services in installation, operation and maintenance.