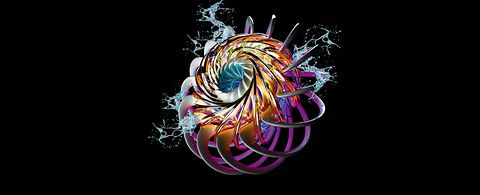 3D-Printing with Sauber Technologies
Formula 1 technology accelerates hydro model manufacturing
One clear focus point for ANDRITZ is the continuous improvement of manufacturing processes for hydropower turbines. A key area in this respect is the production of turbine models, where speed and accuracy are decisive. New technologies, especially where they can help us meet customer needs more effectively, are always explored thoroughly.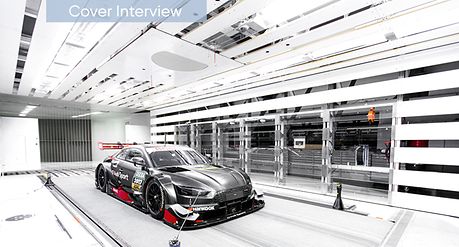 "As the complexity of turbine geometrics increases, new approaches are needed, so we turned to additive manufacturing through 3D printing."
With the constant emphasis on further hydraulic development, as part of the design and manufacturing process, model tests are executed prior to manufacturing of the component parts. In these experiments, a full model with all main components of a power plant is built, tested, and verified. In addition to precise model manufacturing, there is a demand for short delivery times for model components.
In general, model turbines are manufactured with traditional techniques like milling and other machining processes. However, as the complexity of the turbine geometries increases due to demands for increased efficiency, new approaches are needed. Working on a project together with Sauber Technologies, we turned to 3D printing. Together with ANDRITZ, Sauber helped develop tailor-made printing routines which are used in the 3D printing process. HydroNews spoke with Mr. Jonathan Herzog from Sauber Technologies about the collaboration:
How did Sauber and ANDRITZ begin working together?
The initial contact was made by phone. Mr. Christian Redl, former Group Manager of Model Construction at the test rig in Linz, Austria, at that time had previously become aware of Sauber Technologies through a trade show. During the first few projects, I had direct contact with ANDRITZ. Now, due to my job change to CCO, I'm no longer directly involved in the individual steps of the joint project. Nevertheless, I always have an overview of ongoing projects with ANDRITZ. 
How long has the collaboration existed and how is it from your perspective?
We've been working together for over five years now, and it's a great experience for us. Both the inter-personal aspects and the joint development work for the model parts are excellent. By collaborating with ANDRITZ, we were able to learn a lot about our own processes, which meant that the gained knowledge also flowed directly back into Formula 1. The tests with the scale model parts of Formula 1 cars are then also tested in our wind tunnel. We were able to benefit from the collaboration, especially with regard to accuracy in the model manufacturing process and the precise surface qualities of ANDRITZ model parts. Even though the material used for 3D printing is different from that normally used for the model turbines. 
"In general, no geometric details that are aerodynamically relevant for the flow are neglected in the model-scale tests for Formula 1. This approach is the same for model turbines in hydropower."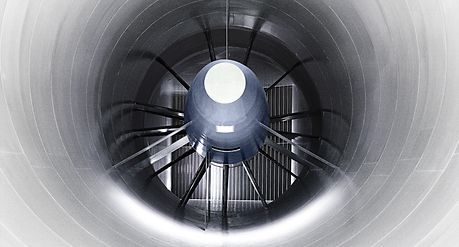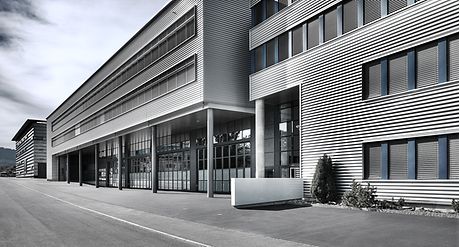 Why is ANDRITZ Hydro a good partner?
The requirements for the wind tunnel tests in Formula 1 are very similar to the test rig requirements at ANDRITZ. As a result, the understanding for the essential attention to detail is mutual and you can develop together. You speak the same language, and you are on an equal footing with regard to the joint development goals. Step by step, we want to get to the limit of what is possible, just like ANDRITZ. The focus for us, and for ANDRITZ, is therefore on being the global number one in development in each respective industry.
What is the potential for future collaboration?
A highlight of the collaboration was certainly the first printed runner, which was used on the test rig in Linz. Printing a model turbine, with special geometry for ventilation during the tests, was also a super part of the collaboration so far. Sauber Technologies is ready to take part in all the various development steps and relevant tests. Using these new processes together in the hydraulic model test is something very special. Runner production should be organized even more efficiently and should be even faster with stable print quality. Therefore, the printing processes currently used will continue to be developed and various new material compositions are being designed and tested for the future. Our collaboration means that we, as Sauber Technologies, get an outside view and, conversely, ideas from our side also lead to improvements at ANDRITZ. We would also like to establish other links within ANDRITZ to make strong connections where Formula 1 technology makes sense.
What other sectors does Sauber serve?
In general, Sauber's task is to make these kinds of technologies available to everyone. We come into play in those areas where the focus is on performance. Most customers and partners who come to us have an issue. That means they wouldn't have reached their goal without Formula 1 technology.

One part of Sauber Technologies is focused on production, where we develop and manufacture the model parts for ANDRITZ. Another part is engineering and development and, finally, there is the aerodynamic development area for the high-end automotive sector. Our engineers also support and guide companies towards innovative solutions with agile approaches to development. The great advantage of Sauber Technologies is that we only develop on a target-oriented basis and with hardly any bureaucracy. Our motto is, "You never know until you try." In additive manufacturing, we have SLA*, SLS* and DMLS* processes available for various developments. We've got our own in-house lab where the properties of the powders, such as moisture and flow characteristics, are measured before printing. We have appointed ourselves as the number one powerhouse of additive manufacturing.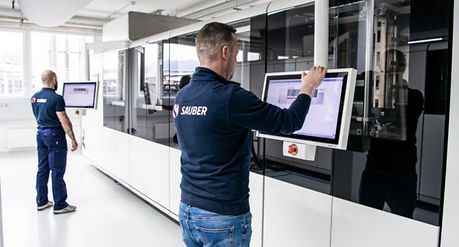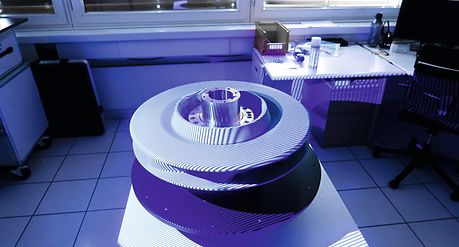 Just like ANDRITZ, Sauber Technologies has a test rig: the wind tunnel. How are tests performed there?
On the one hand, model tests are carried out with our Formula 1 vehicles, but also using customer models, which we can build ourselves if required. Finally, so-called 1:1 tests are carried out with full-size vehicles. We can test up to three subjects in any 24-hour period. Similar to the tests on the hydraulic rig, preparations for the tests are challenging and this is where a lot of work is invested.
"Speed and accuracy are decisive in the manufacturing methods for model parts on the hydraulic test rig."
Where are the limits for size and speed in 3D printing and what are the limitations for tests in the wind tunnel?
For the individual parts, the maximum size is currently 650 × 550 mm and, if necessary, these separate manufactured parts are then assembled and joined together for testing. The Formula 1 car is tested with 60% of full size, which is specified in the rules. Likewise, there are specifications for Formula 1 as to the maximum number of tests that may be conducted and at which point on the vehicle something may be changed. These specifications can always change and have done many times over the years. In a 12-hour shift in the wind tunnel, up to 200 options are tested on the car. The optimization of the geometries is also done in house with numerical flow simulation, as is the case at ANDRITZ. This means that the calculation groups develop details on the car and these are then tested in the wind tunnel. After feedback from actual test measurements, the findings can, again, be implemented at 1:1 scale in development. The software for flow simulation is also programmed in house, and the number of calculations is limited by the FIA (Fédération Internationale de l'Automobile), although it's not unusual for a check to be made during an unannounced visit from an employee. At Hinwil here in Switzerland there is a dedicated team which is solely responsible for the further development of the wind tunnel. It is constantly being further developed and adapted to meet or exceed the latest standards. Wind speeds of up to 288 km / h can be generated for testing.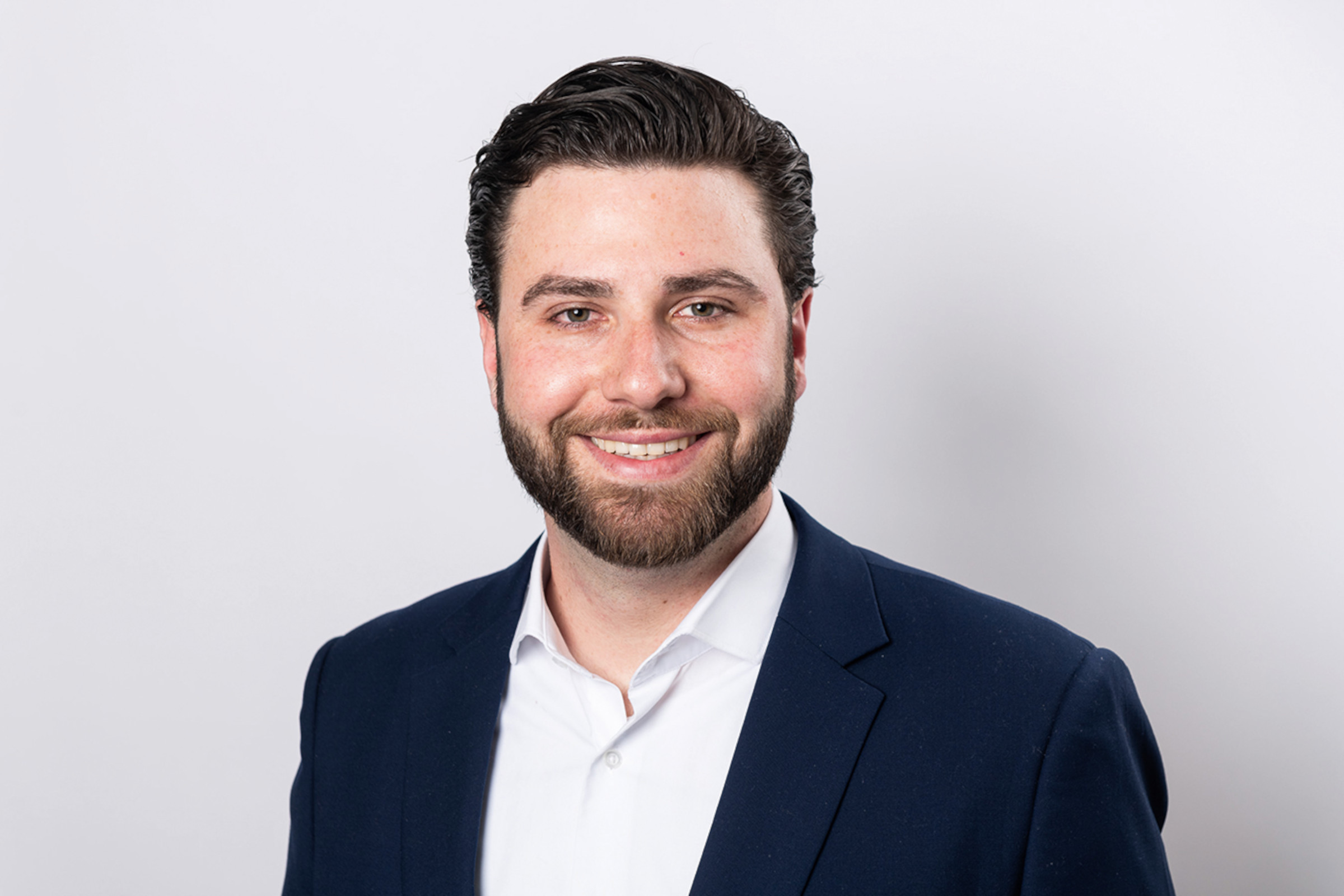 About Jonathan Herzog
Jonathan Herzog began his career as a race mechanic and as a young man he worked for various teams in Switzerland and abroad. At the start of the 2012 season, Jonathan joined the Sauber F1 Team, where he worked for four years as a race mechanic and member of the pit stop team. He then moved to China where he worked for two years in a management position for a German automotive manufacturer. After returning to Switzerland, he rejoined the Sauber Group and took over Sales Management for customer projects in additive manufacturing. Just over a year later, he was appointed Head Of Sales and in 2022 he was promoted to the Executive Board as CCO (Chief Commercial Officer), where he manages the commercial fortunes of Sauber Technologies AG. Today, Jonathan lives in Northern Switzerland with his wife and their two children.
*SLA: Stereolithography
*SLS: Selective Laser Sintering
*DMLS: Direct Metal Laser Sintering
Author: Interview conducted by Sigrun Fugger, Hydraulic Project Engineer ANDRITZ Hydro