Peusangan 1 & 2 - First large hydro project in Aceh, Indonesia
In August 2013 ANDRITZ HYDRO signed a contract with the stateowned utility PT. Perusahaan Listrik Negara (Persero) (PLN) for electromechanical works at hydropower plants Peusangan 1 & 2.
The project is located in the central region of Aceh province in Indonesia's northwestern Sumatra, approximately 280 km southeast of Banda Aceh.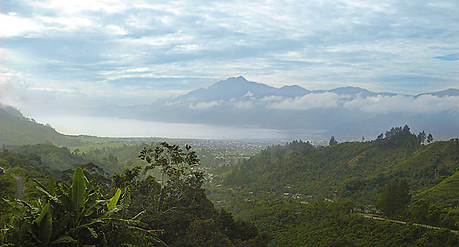 HPP's Peusangan 1 and Peusangan 2 are run-of-river power plants at the eponymous river adjacent to the Lake Laut Tawar.

The hydropower project is jointly financed by the Japan International Cooperation Agency (JICA) and the government of Indonesia. Nippon Koei Co., Ltd. of Japan is the consultant appointed to oversee the implementation of this project.

ANDRITZ HYDRO's scope of supply for HPP's Peusangan 1 and Peusangan 2 consists of vertical Francis turbines, generators, transformers, 150 kV switchyards, EOT cranes and comprehensive mechanical and electrical auxiliaries of the plant.

The hydropower potential of Indonesia is estimated to be 75 GW. To date, PLN has utilized approximately 3.9 GW of which 2.3 GW were supplied by ANDRITZ HYDRO.

HPP's Peusangan 1 and Peusangan 2 will be the first larger hydropower plants in this region with an expected annual output of 327 GWh. Once finished, they will play an important role in providing more stable and sustainable electricity supporting the development of local infrastructure and improving quality of life of the local population.

ANDRITZ HYDRO is proud that the combination of global leading-edge expertise, local contracting and execution know-how has made us the preferred partner and market leader for hydropower projects in Indonesia.

ANDRITZ HYDRO prevailed during challenging contract negotiations against two other international competitors. It is a big success for ANDRITZ HYDRO and strengthens our position as market leader in Indonesia. It is the first new large hydro project with PLN since HPP Musi in 2004, for which ANDRITZ HYDRO delivered turbines and auxiliary equipment. The project completion is planned for April 2017.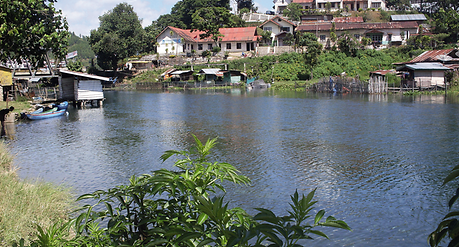 TECHNICAL DATA
| | |
| --- | --- |
| Peusangan 1 | |
| Output: | 2 x 23.1 MW/26.5 MVA |
| Voltage: | 11 kV |
| Head: | 205.3 m |
| Speed: | 600 rpm |
| Runner diameter: | 1,200 mm |
| Peusangan 2 |   |
| Output: | 2 x 22 MW/25.3 MVA |
| Voltage: | 11 kV |
| Head: | 187.7 m |
| Speed: | 600 rpm |
| Runner diameter: | 1,200 mm |