Revin - Generator rehabilitation project in France
In October 2013 ANDRITZ HYDRO signed a contract with Électricité de France (EDF), the main energy producer in France, for the electrical rehabilitation of the motorgenerators in HPP Revin, one of its largest hydropower plants.
ANDRITZ HYDRO will supply engineering, manufacturing, delivery and erection of two new stators as well as the refurbishment of two existing stators.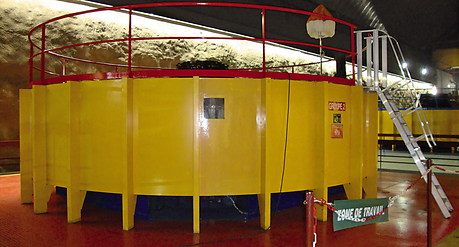 HPP Revin, commissioned in 1975, is located in the northeastern part of France, in the municipality of Saint Nicolas – Les Mazures, a few kilometers from the Belgian border. It is a very strategic pumped storage hydropower plant, the third largest in France (800 MW) and one of the oldest hydropower plants with reversible Francis turbines.

The Revin project is the first generator rehabilitation project for ANDRITZ HYDRO in France since HPP Chastang in 2000. This newly won project is an opportunity for ANDRITZ HYDRO to come back to the French generator rehabilitation market being the home market of a powerful competitor.

Due to very tough specifications of EDF and the overall dimensions of the stator, the project is a great challenge for ANDRITZ HYDRO. All erection works, including stacking and winding, have to be performed locally in the cavern and EDF required to arrange the maximum available number of Frenchspeaking personnel on site.

ANDRITZ HYDRO's scope of supply includes two new stators for units 1 & 2, one new stator frame, one set of new pole windings and the refurbishment of the existing sets, new brake tracks, refurbishment of pony motors and refurbishment of stators for units 3 & 4.

The on-site refurbishment works will start with unit 3 in March 2015, followed by one each year. The rehabilitation of HPP Revin is expected to be completed in September 2018.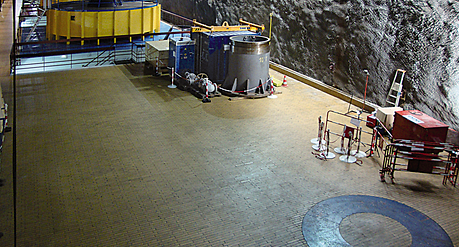 TECHNICAL DATA
| | |
| --- | --- |
| Output: | 4 x 200 MVA |
| Voltage: | 13 kV |
| Head: | 240 m |
| Speed: | 300 rpm |
| Stator inner diameter: | 6,900 mm |