Brazil - A country with great potential for hydropower modernization
Brazil holds an enormous potential for hydroelectric power generation and thus presents many infrastructure challenges for the coming years.
At present, a large number of Brazilian hydropower plants have been operating for more than 40 years. Many of them demand upgrades, offering opportunities for modernization and rehabilitation of equipment.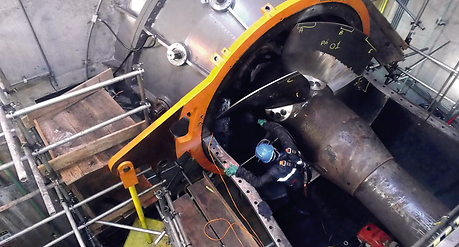 ANDRITZ HYDRO branch offices
Currently, ANDRITZ HYDRO runs three branch offices in Brazil, of which the latest one has recently been inaugurated. The new branch office is located in Araçatuba, in the northwest of São Paulo state.

It focuses on the execution of Service and Rehab works, covering tasks like the refurbishment and reparation of turbines, generators and hydromechanical equipment, as well as electrical and mechanical auxiliary services. The projects cover a wide field of maintenance activities, from small interventions up to the exchange of some components or even the complete substitution of the equipment. The services aim for an increase in productivity and improved cost-benefit ratios, reliability and/or output capacity, therefore improving the return on the invested capital.

The new facility is located in a strategic region. Within a radius of approximately 300 km from Araçatuba you can find more than 100 large turbinegenerator units, offering significant potential. Some of the most important hydropower plants in the region are HPP Ilha Solteira, HPP Três Irmãos, HPP Jupiá, HPP Porto Primavera, HPP Nova Avanhandava, HPP Água Vermelha, HPP Promissão, HPP Ibitinga, HPP Bariri, HPP Barra Bonita, HPP Rosana, HPP Taquaruçu, HPP Capivara, HPP Chavantes, HPP Estreito and HPP Marimbondo.

The branch office is staffed with skilled and experienced experts from companies which used to provide the same scope of service. Due to the high number of hydropower plants, the region also offers a workforce with plenty of relevant skills.

The new ANDRITZ HYDRO branch office will enable better integration of field services into the company structure in areas such as engineering, project management, procurement, quality control and others. This integration will ensure even minor field maintenance jobs maintain quality and will also boost the execution of large rehabilitation and modernization projects with a 100% ANDRITZ HYDRO team, consequently enabling the desired quality, agility and speed in rehabilitation projects.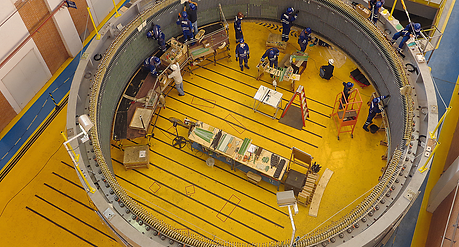 Current projects
In the past view years ANDRITZ HYDRO has received many modernization contracts in Brazil. Some of these Service and Rehab projects involving field service activities with expected execution in 2014 are as follows:

ANDRITZ HYDRO was awarded a contract for the rehabilitation of the generator and 39 MW Kaplan turbine at Barra Bonita 1 hydropower station within 10 months (Hydro News 24).

In mid-2013 Vigario signed a contract with ANDRITZ HYDRO for the modernization of four 20 MW pumps at the eponymous hydropower station in Brazil.

At the Mogi Guaçu hydropower project ANDRITZ HYDRO will supply a small repair service on the generator and a 3.5 MW Kaplan turbine.

In January 2012 ANDRITZ HYDRO received an order from ENDESA for the modernization of three generators at HPP Cachoeira Dourada (Hydro News 23).

Furthermore ANDRITZ HYDRO received a contract for the cavitation service repair of various hydropower plants from DUKE Energy. The contract includes the projects HPP Canoas 1 & 2, HPP Jurumirim, HPP Chavantes, HPP Capivara, HPP Salto Grande, HPP Taquaruçu and HPP Rosana.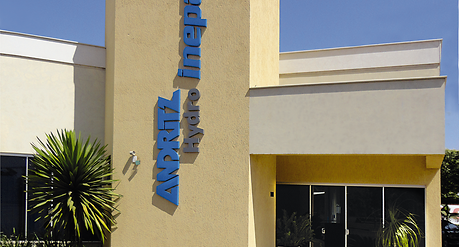 TECHNICAL DATA
| | |
| --- | --- |
| HPP Barra Bonita: |   |
| Output: | 39 MW |
| HPP Vigario: |   |
| Output: | 4 x 20 MW |
| HPP Mogi Guaçu: |   |
| Output: | 3.5 MW |
| HPP Cachoeira Dourada: |   |
| Output: | 3 x 93 MVA                           |