Brazil - Salto Curucaca
In December 2013, ANDRITZ HYDRO INEPAR DO BRASIL S.A., in consortium with WEG and IESA, was awarded a turnkey contract by Santa Maria Companhia de Papel e Celulose for the electromechanical expansion of the 7.34 MW Salto Curucaca hydropower plant.
It is located at the Jordão River in the state of Paraná, in southern Brazil.It will be enlarged with an additional power house, equipped with two units with a total installed capacity of 29.7 MW. ANDRITZ HYDRO will supply Francis turbines, valves, automation, electrical and mechanical auxiliaries and will also carry out the erection. WEG and IESA will deliver the generators, transformers, hydro mechanical and lifting equipment.

Commercial operation is expected to begin during the second half of 2015.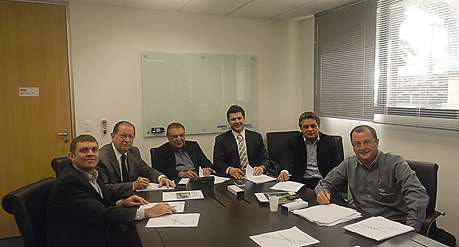 TECHNICAL DATA
| | |
| --- | --- |
| Output: | 2 x 15.31 MW             |
| Head: | 57.37 m |
| Speed: | 360 rpm |
| Runner diameter: | 1,800 mm |