China - Shi San Ling
In September 2013, State Grid Xinyuan Beijing Shi Sanling Pumped Storage Power Co., LTD signed a contract with ANDRITZ (China) Ltd. for the supply of one stator for unit 3 at the Shi San Ling pumped storage power station.
The Shi San Ling pump storage plant is located in Changping county, 40 km north of the urban district of Beijing, and has a total capacity of 4 x 222 MVA. The power generated from the plant is fed into Beijing-Tianjin-Tangshan grid through two 220 kV transmission lines. Furthermore, the plant provides frequency regulation and reactive power modulating, and emergency power source for grid functions. It therefore plays an important role in improving the quality and operational stability of the grid. The scope of supply comprises of one new stator including a new oil cooling system, new surface air cooler, generator top covers, upper guide bearing upgrading and spare parts. ANDRITZ (China) Ltd. will supply the stator frame and core. The stator winding will be produced by our ANDRITZ HYDRO factory in Weiz, Austria.

The site activities started in April 2014 with commissioning due in October 2014.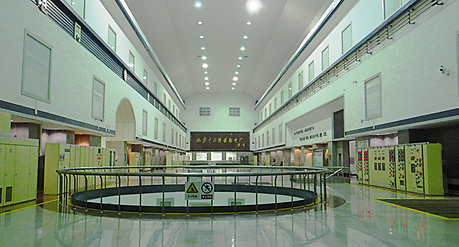 TECHNICAL DATA
| | |
| --- | --- |
| Output: | 4 x 222 MVA          |
| Voltage: | 13.8 kV |
| Speed: | 500 rpm |