China - Zangmu
In 2013 ANDRITZ (China) ltd. signed a contract with HUANENG TIBET GENERATION Co. Ltd. to supply the automation system for Zangmu hydropower plant and a local control center in China.
Zangmu is the largest hydropower plant in Tibet with a crest level of 3,314 m above the Yellow Sea.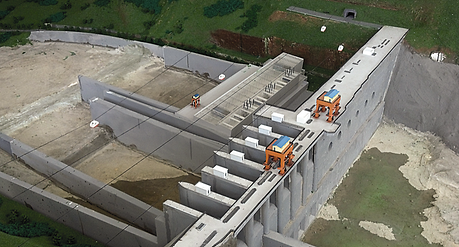 It is located on the middle stream of the Yarlung-Tsangpo River, which flows in the world's largest and deepest canyon, the Yarlung Tsangpo Grand Canyon, and meets the river Ganges in Bangladesh.

ANDRITZ (China) ltd.'s scope of supply for HPP Zangmu includes one compact SCALA server, two gateway controls, nine local control units and 34 sets of TM 1703 for auxiliary local control.

The control center consists of redundant SCALA servers, three operator workstations, two AGC/AVC servers, one web server, one on-call server, one engineering server and redundant gateways.

The Zangmu project will be a key for ANDRITZ (China) ltd. to enter the hydropower market of Tibet in the near future, providing a full range of products from water to wire.

TECHNICAL DATA
| | |
| --- | --- |
| Output: | 6 x 85 MW              |
| Head: | 53.5 m |
| Speed: | 136.4 rpm |