Bramois - Highlight in the French speaking Switzerland
In April 2014, ANDRITZ HYDRO received a contract from Société des Forces Motrices de la Borgne (FMdB) for the supply of electromecanical equipment for the Bramois hydropower plant in the canton of Wallis, Switzerland.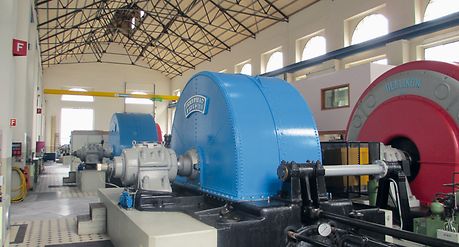 This contract is the result of a common goal in the supply phase of the various locations and departments of ANDRITZ HYDRO Switzerland and its consortium partners. It reflects the confidence of FMdB and its principal engineer HYDRO Exploitation in ANDRITZ HYDRO. Furthermore, it marks the return of ANDRITZ HYDRO in this power range to French speaking Switzerland.

Commissioned in 1915, HPP Bramois was originally equipped with four horizontal Pelton units. The hydropower plant utilizes water from the rivers Borgne and Dixence, taken at around 900 m above sea level, to generate around 85 GWh of energy per year, one third in winter and two thirds in summer. It is connected to the 65 kV grid.

After nearly 100 years of commercial operation, FMdB initiated an extensive program of modernization at the hydropower plant with the following objectives:
Integrate into the template of the existing building as its architecture is classified
Have modern units which are flexible and efficient
Minimize production losses during construction
Provide a competitive price of energy.
The chosen solution was a complete replacement of the four original horizontal 6.75 MW units with two new vertical 15.7 MW Pelton units.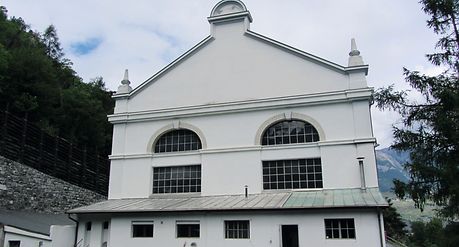 ANDRITZ HYDRO and its consortium partners INDAR and D2FC will deliver the turbines, the speed controller, the generators and the spherical valves. The new units will provide greater operating flexibility to optimize the production in line with the market.

The first unit is due to be delivered in October 2015, the second in January the old units will operate until the commissioning of the first unit is completed. Afterwards, the first unit will operate during the commissioning of the second unit. The operation of the first unit is scheduled for April 2016, followed by the second unit 16 months later.

TECHNICAL DATA
| | |
| --- | --- |
| Output: | 15.7 MW / 20 MVA                 |
| Head: | 365 m |
| Speed: | 600 rpm |
| Runner diameter: | 1,260 mm |