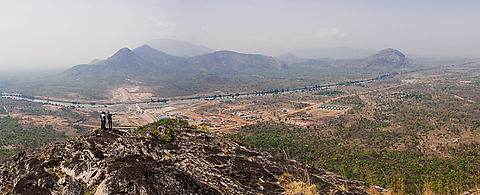 Africa
Rapid growth of the African economy is creating a huge demand for electrical energy. However, although Africa is home to approx. 10% of the global hydropower potential, less than 7% of its potential has been developed so far. Furthermore, only 10% of Africa's population has access to electricity.
Several recent international reports have come to the conclusion that small-scale hydropower plants can be an adequate solution to cover the growing electricity demand in Africa. It will play a pivotal role in providing electrical energy to remote areas in connection with a proven technology either in stand-alone isolated mini-grids or as distributed generation in national grids.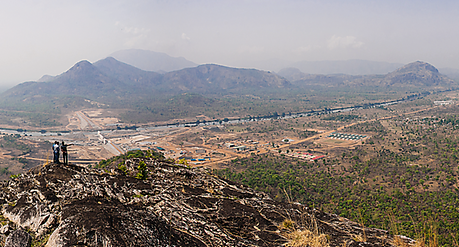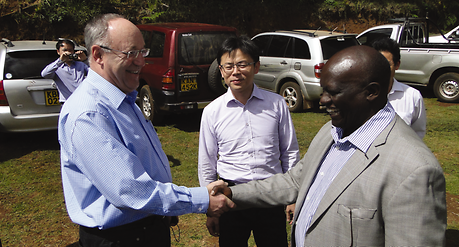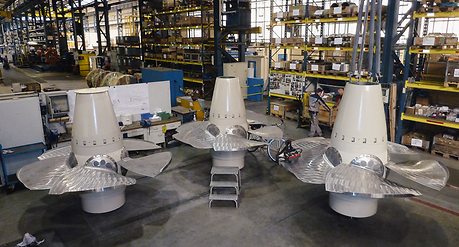 ANDRITZ HYDRO in Africa
ANDRITZ HYDRO has a passion for Africa with a market presence for over 100 years. On the African continent, especially in central, east, and southern Africa, the COMPACT HYDRO business unit of ANDRITZ HYDRO has received several orders for the complete electromechanical scope of small-scale hydropower plants during the last few years.
Kashimbila, Nigeria
The Kashimblia multipurpose dam is located in southeastern Nigeria on the Katsina River close to the border with Cameroon.
Besides its original function as a buffer dam in case of the natural embankment failure in Lake Nyos, Cameroon, a total generation capacity of 40 MW was a substantial request by the Nigerian Government due to the current restricted generation capability.
Despite local restrictions such as transport limitations, the demand for a short installation time, and cost optimization, ANDRITZ HYDRO was awarded a contract in 2012 to deliver four tubular type Kaplan turbines with a runner diameter of 2,850 mm.
The COMPACT AXIAL TURBINE (CAT) offers a smooth efficiency curve culminating in a high energy yield even at part load.
The final installation at HPP Kashimbila is planned for the second quarter of 2015.
Stortemelk, South Africa
NuPlanet, an established developer and independent power producer in South Africa, has awarded a contract to a consortium led by ANDRITZ HYDRO for the delivery of the complete electro-mechanical equipment at Stortemelk hydropower plant.
HPP Stortemelk is located at the existing Botterkloof Dam, near the town of Clarens in the province of Free State, South Africa. The dam has a gross head of approx. 15 m and was originally constructed by the Department of Water Affairs as a buffer dam in order to minimize the erosion in the Ash River. It will be equipped with one 4.4 MW vertical COMPACT AXIAL TURBINE (CAT), with a runner diameter of 2,350 mm.
The handover of the turbine is planned for April 2016.
North Mathioya, Kenya
ANDRITZ HYDRO was awarded a contract from the general EPC-contractor JIANGXI Water and Hydropower Construction Kenya Ltd. for the delivery of the complete electromechanical equipment including three 1.9 MW COMPACT Francis turbines with a runner diameter of 568 mm on the North Mathioya River. The scheme is located near the town Kangema in Muranga District and will secure an independent electrical energy supply for local tea factories.
The Greening Tea Industry in East Africa (GTIEA) identified the North Mathioya River as one of the locations to develop a pilot project for the construction of a small hydropower plant to generate electrical energy for KTDA (Kenya Tea Development Agency). The growing of tea needs both, altitude and water, which are requirements for hydropower as well.
The delivery of the turbine and generator equipment to Kenya is scheduled for the end of 2015.
The interest in small hydropower in Africa is unbroken and will facilitate the advancement of this environmentally friendly form of energy. COMPACT HYDRO is looking forward to taking an active part in this development.
TECHNICAL DATA
| | |
| --- | --- |
| Kashimbila, Nigeria |   |
| Output: | 4 x 10 MW                |
| Head: | 19 m |
| Speed: | 230.8 rpm |
| Runner diameter: | 2,850 mm |
| Stortemelk, South Africa |   |
| Output: | 4.4 MW |
| Head: | 14.8 m |
| Speed: | 230.8 rpm |
| Runner diameter: | 2,350 mm |
| North Mathioya, Kenya |   |
| Output: | 3 x 1.9 MW |
| Head: | 120 m |
| Speed: | 1,000 rpm |
| Runner diameter: | 568 mm |