Temascal I - Modernization of Francis turbines and generators in Mexico
In March 2015, ANDRITZ HYDRO received a contract from Comisión Federal de Electricidad (CFE) for the rehabilitation of units #1 – #4 at the Temascal I hydropower plant.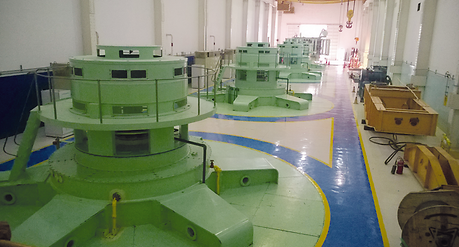 HPP Temascal I is located on the Tonto River in the state of Oaxaca, Mexico. CFE decided to modernize the turbines and generators, which have been in operation for over 50 years, in order to increase availability, reduce operation and maintenance costs, and to extend the lifespan of this equipment.
HPP Temascal I is the first Mexican project for which CFE has awarded a contract for the modernization of turbines and generators at the same time. The contract comprises design, engineering, disassembly, assembly, logistics, testing on-site, and commissioning. Part of the contract also covers financing of the goods and services supplied, as well as corresponding PAC for each unit after installation at the site.
ANDRITZ HYDRO will deliver new stator windings, new stator laminations, new pole windings, new turbine runners including fixed turbine part modifications, new wicket gates, spiral cases, bottom rings and repair works for rotor, stator and head cover. All works will be executed by ANDRITZ HYDRO teams from Mexico, Austria, India, and Switzerland.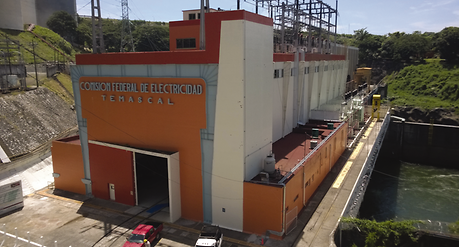 An upgrade of the nominal capacity of 38.5 MW per unit is not planned, although the generators could be operated without any problems at a maximum capacity of 42 MW. Additionally, the efficiency of the Francis turbines to reduce the specific consumption of water per kWh will be increased, thus enhancing the profitability of the plant.
The major challenges of this project are the execution of the project schedule coordinating design, purchasing, manufacturing of new equipment, repairing of the existing reused components, and synchronizing the fast responses required to solve problems during the installation phase, as well as delivering the units within a short delivery time.
ANDRITZ HYDRO has a strong presence in Mexico, especially for turbine and automation system modernization projects. With the completion of HPP Temascal I ANDRITZ HYDRO Mexico is expanding its portfolio of services in Latin America. The project shall be executed within 42 months, inauguration is planned for September 2018.
Technical data
| | |
| --- | --- |
| Output: | 4 x 38.5 MW |
| Voltage: | 13.8 kV |
| Head: | 50 m |
| Speed: | 180 rpm |
| Runner diameter: | 3,600 mm |