Dagachhu - Handover and project closing in Bhutan
Dagachhu Hydro Power Corporation (DHPC) and ANDRITZ HYDRO signed a contract for the delivery and installation of hydro-mechanical equipment for the Dagachhu hydropower plant in Bhutan in July 2009.
After the project was successfully commissioned and put into operation the last unit was completed and handed over to the customer in March 2015.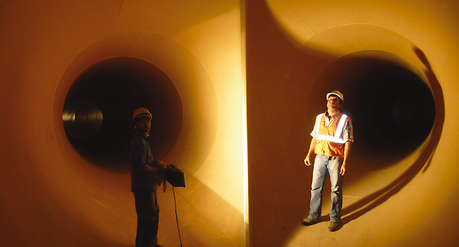 The Dagachhu hydropower plant is located in western Bhutan, in the Dagana Province. It is a run-of-river power plant situated in the midst of the southern Himalayas, which poses considerable logistic challenges. HPP Dagachhu consists of an underground power house (cavern), underground waterways of approximately 8 km length and three large desilting chambers, located downstream of the intake construction.
ANDRITZ HYDRO was awarded the contract as part of a consortium. All civil works were carried out by an Indian company. While most of the components of the mechanical equipment were delivered from Europe, major parts like the turbine distributor and the main inlet valves were manufactured by ANDRITZ HYDRO India.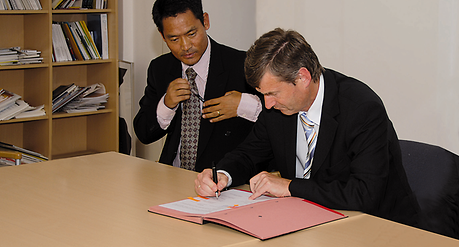 The scope of delivery of ANDRITZ HYDRO included two Pelton turbines, two governors, the bifurcator, penstocks, main inlet valves and cranes, and the complete hydraulic steel structure equipment for the intake and the desilter.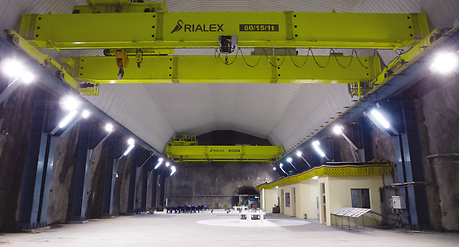 ANDRITZ HYDRO has been present in Bhutan since 1997. After receiving a contract for HPP Basochhu Upper Stage project, an order for HPP Basochhu Lower Stage project followed – both equipped with two Pelton turbines each. The long-term cooperation between Bhutanese and Austrian government departments was contributory to the receipt of the order for HPP Dagachhu. This contract underlines the good cooperation with DHPC and the important role of ANDRITZ HYDRO in the development of the Bhutanese hydropower market.
Technical data
| | |
| --- | --- |
| Output: | 2 x 63 MW |
| Head: | 282 m |
| Speed: | 272.7 rpm |
| Runner diameter: | 2,450 mm |