Lalashan - Two Francis units start commercial operation in China
ANDRITZ HYDRO China received a contract from Huaneng Hydropower Company for the supply of electro-mechanical equipment for the Lalashan hydropower plant in September 2010.
Huaneng Hydropower Company is one of the largest hydropower companies in China and has already cooperated successfully with ANDRITZ HYDRO on projects like HPP Yinping, HPP Lengzhuguan and HPP Xiaotiandu.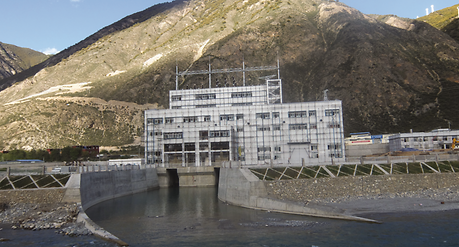 Lalashan run-of-river power plant is located in Batang County, in Garzê within the Tibetan Autonomous Prefecture situated in the western Sichuan Province, in China. It is the third cascade hydropower plant on the Bachu River.
The scope of supply for ANDRITZ HYDRO comprises design, manufacturing, transportation, erection supervision, and commissioning of two vertical 48 MW Francis turbines, two spherical inlet valves and two generators.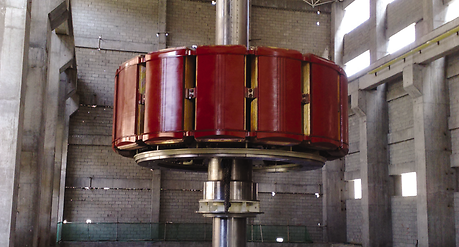 Transportation of the equipment was a big challenge due to the remote location and high altitude of HPP Lalashan. However, the equipment delivery on time fit well into the construction progress of the site. After the successful finishing of a 72-hour test run in December 2014, during which the hydropower plant reached all technical performance and guarantees required by the contract, the commissioning could be executed. In October 2015, the project was closed, the Preliminary Acceptance Certificate (PAC) signed, and the plant was handed over to the customer for commercial operation.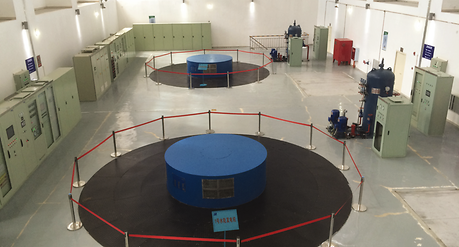 This order and the successful start of the commercial operation is an important milestone in the continuation of the medium-high head Francis unit business in China. The project was delivered to the complete satisfaction of the customer and demonstrates ANDRITZ HYDRO's leading technology in the Chinese hydropower market.
Technical data
| | |
| --- | --- |
| Output: | 96 MW |
| Head: | 212 m |
| Speed: | 428.6 rpm |
| Runner diameter: | 1,640 mm |