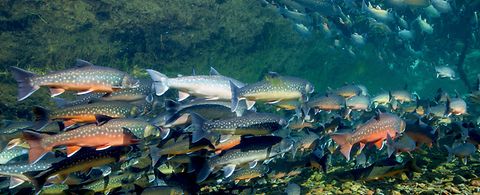 30 MW for Vietnam
Nam Na 1, Vietnam - New Project
The new Nam Na 1 hydropower plant, located on the river of the same name, is just part of Vietnam's impressive hydropower potential of about 120,000 GWh/year.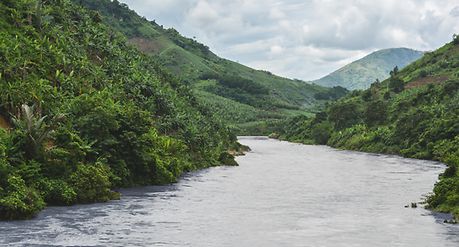 Lai Chau Province, where Nam Na 1 is ­ located, is identified as a significant area for the development of medium-size and small hydropower projects in the country's National Electrical System De­velop­ment Plan. Hung Hai Group has been ­promoted as a major strategic investor in the ­province, having been granted the right to develop many hydropower projects. As part of its investment program, a subsidiary of Hung Hai Group – North-West Power Joint-stock company – has signed a contract with ANDRITZ HYDRO for the electro-mechanical equipment for HPP Nam Na 1.
The contractual scope of supply com­prises design, manufacturing, and installation of two turbine-generator units, including governor, main transformer, GIS, electrical ­power system, and auxiliary mechanical systems. Erection, commissioning supervision and training are completing the contract.
ANDRITZ HYDRO secured this contract for the Nam Na 1 hydropower plant, about 12 hours drive from the capital Hanoi, on the basis of the quality of its equipment and professional project management, proven during pervious projects executed in Vietnam in recent years.
In order to increase domestic value during the execution of the project, ANDRITZ HYDRO is to involve local suppliers for manufacturing of turbine parts, such as draft tube, hatch cover and embedded piping, local deliveries for the EPS and mechanical auxiliary equipment and installation works.
The newly-established ANDRITZ HYDRO company in Vietnam is playing a key role as first contact for the customer and coordinator of the local supplies and services. The dedicated team of ANDRITZ HYDRO Vietnam is facing a very tight schedule and is keen to accelerate the project development as much as possible, working in tight coordination with the customer.
With eight Large Hydro projects as well as six Compact Hydro projects currently being executed in Vietnam, ANDRITZ HYDRO has again underlined its leading position in the important Southeast Asian region.
TECHNICAL DATA
| | | |
| --- | --- | --- |
| Total output: |   30 MW |   |
| Scope: |   2 × 15 MW | |
| Voltage: |   6.3 kV | |
| Head: |   9.62 m | |
| Speed: |  120 rpm | |
| Runner diameter: |  4,600 mm | |