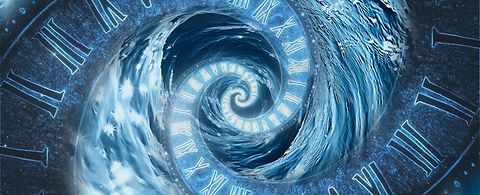 We care
Achieving sustainability and transparency through international standards
Sustainability has always been an integral part of the ANDRITZ Group's corporate philosophy.

It is a critical factor for long-term success and is an important element of the company's corporate strategy. This is reflected in the daily work of every employee, as well as the management principles and business relationships across the Group.
Part of our sustainability program is a structured certification process for our products and services. International standards benefit us all by ensuring consistency and safety and also facilitate better global collaboration and compatibility. Achieving ISO standards means ANDRITZ can not only meet growing customer requirements, but also steadily improve its processes, products, and services. ISO certification ensures quality and consistency across the group and, as a solid foundation for international business, supporting our long-term continuity. As the standards are accepted and integrated worldwide, being ISO certified ensures credibility and compatibility. These characteristics are also better understood and more easily communicated to customers and employees alike.
"An ISO management system allows us to become better and to prove progress towards our goals."
Quality Management
Standards are all about quality. Quality Management at ANDRITZ Hydro means quality of products, quality of processes, and quality in safety and environmental issues.
Besides a Quality Management System supported through ISO 9001:2015, the Environmental Management System backed by ISO 14001:2015, and the Occupational Health and Safety Management System based on ISO 45002:2018, ANDRITZ Hydro has also focused on two further ISO certifications, ISO 55001:2014 for asset management and ISO 27001:2013, which relates to information security.
ISO 55001:2014 - Asset Management System
ANDRITZ positions itself as a top-tier partner for the operation and maintenance of hydropower plants and is also steadily expanding its service business. To better support this approach, a decision was taken to implement ISO 55001 certification for our O&M asset management system.
"The ISO 55001 certification is an important milestone for our O&M services helping to optimize hydropower assets and maximize customer revenues."
This standard establishes the requirements to guarantee an asset management system capable of maximizing performance and mitigating risks. It supports the reliable and safe operation of plants and drives efficient functioning in accordance with all regulations despite the aging of the installations, changing rules and regulations and the evolution of the economy and performance demands on the plant. It also helps to identify critical assets within a plant, evaluate their condition and performance, and support appropriate investment strategies for their maintenance and / or replacement.
Today, several international ANDRITZ Hydro locations have already achieved ISO 55001:2014 certification. With fully functional local monitoring centers, O&M teams in Italy, India and Indonesia are proud to be able to optimize the performance of our clients' hydropower assets and, by doing so, increasing their revenue.
To learn more about ANDRITZ Hydro's O&M business see our web page or read the cover story of Hydro News issue No.33
ISO 27001:2013 - Information Security Management System
Often working on critical infrastructure, ANDRITZ Hydro's Automation business demands an elevated standard of information security for our customers. Increasingly, this means meeting or exceeding industry standards like ISO 27001, which led to the decision to establish an Information Security Management System (ISMS).
"Meeting ISO 27001 guarantees that we will manage the security of assets in a safe and controlled way."
As of February 2022, after more than a year of elaboration and documentation, we are proud to report that the initial certification of ANDRITZ Hydro Austria has been achieved. This will allow us to quickly respond to our customers' security requirements and abbreviates any need for discussion of the details and further evidence of our established standards.
Of course, we are always working to improve our standards further and to drive the certification process for IT-Security Management System forward in other locations across the global ANDRITZ Group.
All ISO certifications work together and are complementary. They also contribute to the Sustainable Development Goals established by the UN. With its commitment to sustainability and transparency, ANDRITZ' pursuit of certification to ISO standards ensures the quality of our processes, products, and services. It proves beyond any doubt that we care.
To find out what else ANDRITZ Hydro is doing to keep your assets cybersecure, please read the article on Cybersecurity of Hydro News issue No.35.
Author: Marie-Antoinette Sailer