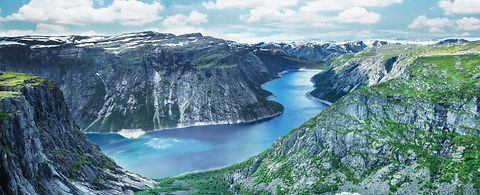 Lower Monumental Dam, USA
The U.S. Army Corps of Engineers, Walla Walla District, awarded a contract to ANDRITZ HYDRO in July 2015, for generator rewind and turbine cavitation repairs at HPP Lower Monumental Dam.
With 810 MW it is one of the four major hydropower plants on the lower Snake River in Washington State, USA.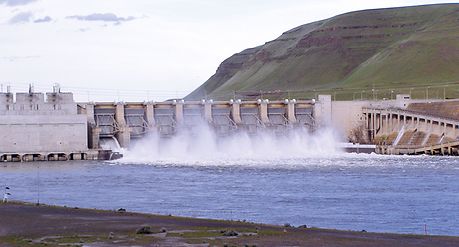 HPP Lower Monumental Dam is a run-of-river plant with six Kaplan turbines  installed. Construction began in 1961, with three units completed in 1969 and an additional three units finished in 1981. All six generators and three of the six turbines were originally provided by ANDRITZ HYDRO's predecessor companies.

Some of the generator and turbine units, after nearly a half century's operation, have performed past or are nearing the end of their design life. Major rehabilitations have been carried out or are planned. ANDRITZ HYDRO will continue to work very closely with the Walla Walla District on these rehabilitation activities awarded under this contract.

At the Lower Monumental Dam hydropower plant, the turbine unit #1 experienced a runner hub linkage failure, prompting the customer to weld blocks to the hub to hold the blades in a fixed position. The work will replace internal hub linkage components requiring disassembly of the main unit and turbine runner, with a provision to inspect and refurbish other turbine and generator components.

Repairs also include cavitation repair to unit #1 blades, hub and discharge ring as well as repair of cavitation damage to the unit #2 runner. Following the repair, both runners will work as completely functional double-regulated Kaplan run­ners.

ANDRITZ HYDRO will also supply new stator windings and a stator core for unit #1. Replacing the stator core will be dependent on the on-site inspection and condition assessment of the existing core.

Just prior to this award, ANDRITZ HYDRO successfully completed a generator rewind project on 10 of 14 units at the McNary hydropower plant, located on the Columbia River near Umatilla, Oregon.
The entire project is expected to be completed by May 2017.
TECHNICAL DATA
Output
810 MW
900 MVA
Voltage
13.8 kV
Head
30 m
Speed
90 rpm
Runner diameter
7,925 mm