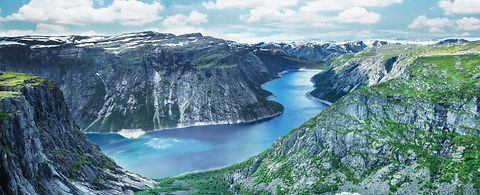 Andong, South Korea
K-water, a South Korean utility and top level water service company, has awarded ANDRITZ HYDRO an order for the refurbishment of the Andong hydropower station on the Nakdong River in South Korea.
The scope of supply and services com­prises model test, design, engineering, manufacturing, installation, and com­mis­sioning of two 46.3 MW generating units.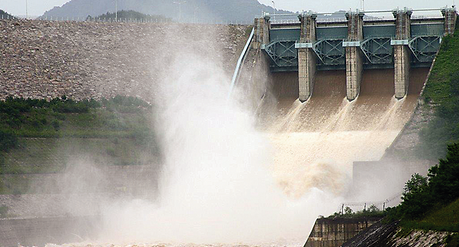 Regarding the turbine, the main parts to be renewed are the turbine runners, the distributor, and the shaft assembly, including guide bearing and main shaft seal. A new generator and excitation system - including accessories and special tools - a new unit control sys­tem, a new protection system, a 12 kV bus duct and a switchgear, and neutral grounding equipment will also be supplied.

One of the more remarkable aspects of this order is that the turbine runners are of the so-called "Deriaz" type. This design, which can be compared with a diagonal flow turbine having movable blades, is very rarely applied for high head axial applications. Only a few companies beside ANDRITZ HYDRO have the required know-how to design this type of turbine and can provide adequate reference projects.

For many years ANDRITZ HYDRO and K-water, which supplies one quarter of South Korea's renewable energy, have maintained a good business relationship, which started years ago with the successful execution of HPP Sihwa, the world's largest tidal hydropower station. ANDRITZ HYDRO's willingness to sup­port K-water in addressing complex technical challenges, which finally turned into the first direct domestic contract, was also a key factor in winning this order.

This contract not only strengthens further the good cooperation with K-water, but also ANDRITZ HYDRO's strong position in the South Korean hydropower market.

Commissioning of the new units is scheduled for mid-2019.
TECHNICAL DATA  

| | |
| --- | --- |
| Output | 2×46.3 MW |
| Voltage | 12 kV |
| Head | 57 m |
| Speed | 189.5 rpm |
| Runner diameter | 3,750 mm |