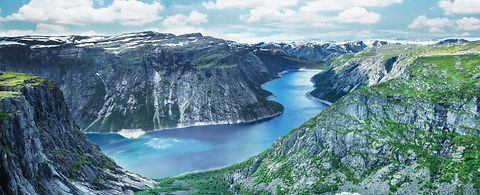 Brazil - Foz do Areia
In October 2015, ANDRITZ HYDRO signed a contract with Companhia Paranaense de Energia (COPEL) for the modernization of their largest hydropower plant Foz do Areia on the Iguaçu River in the state of Paraná.
HPP Foz do Areia has a total installed capacity of 1,676 MW with a head of 135 m and is located about 15 km from the city of Faxinal do Ceu and 240 km from the state capital of Curitiba.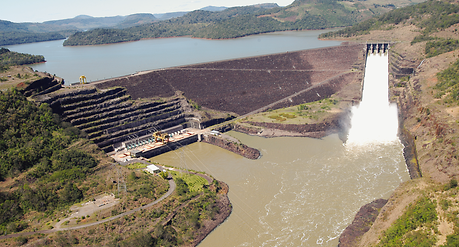 The name of the plant was recently changed to Bento Munhoz da Rocha Netto plant as a tribute to the former governor, who led Paraná state from 1951 to 1955. Netto initiated many important works, such as the construction of the Civic Center in Curitiba and the creation of COPEL on October 26, 1954.

In order to build the dam, the river water was diverted into a single stage, using two tunnels located on the right bank, with a diameter of 12 m each and a joint flow capacity of 3,800 m3/s. The plant was put into operation in 1975, the dam completed in 1979, becoming operational in the beginning of the 1980s. At that time, its generating units were the largest in Brazil. Its construction caused the shutdown of the Salto Grande do Iguaçu hydropower plant, the first on the Iguaçu River, with an installed capacity of 15.2 MW.

COPEL held a public bidding for the modernization of the four generating units at HPP Foz do Areia, which was won by ANDRITZ HYDRO Brasil. The contractual scope comprises the supply of four new turbine runners, including turbine governors, complete HPU and air compressors, four new excitation sys­tems, shaft seals, auto lubricating distributor bushings, head cover drainage system, pipes, valves, and additional hydro-mechanical equipment. A turbine model test will be carried out at the ANDRITZ HYDRO lab in Linz, Austria. Besides the supply of new components and the refurbishment, transportation, installation, and commissioning are also part of the contractual scope.

After rehabilitation the cavitation conditions of the four Francis runners will be seriously improved.
The project is scheduled to be executed within 70 months.
TECHNICAL DATA
| | |
| --- | --- |
| Output | 4 × 419 MW |
| Head (nominal) | 135 m |
| Speed | 128.6 rpm |
| Runner diameter | 5,810 mm |