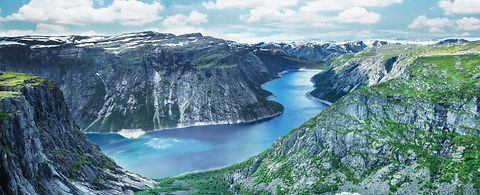 Bighorn, Canada
ANDRITZ HYDRO reached a significant milestone in the Canadian market with the signature of a Master Service Agreement (MSA) with TransAlta Corporation for the modernization of their hydro fleet in October 2012.
The contract for HPP Bighorn comes under the auspices of TransAlta's Life Extension Program (LEXT) for the up­grade of their hydropower facilities.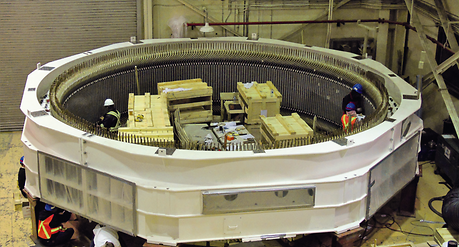 The award of the rehabilitation of one unit at the Bighorn hydropower plant in November 2014 is the second success for ANDRITZ HYDRO under this MSA after the contract for HPP Spray in 2012.

HPP Bighorn is located north-west of the city of Calgary in Alberta and is named after a lake, river, creek, canyon, and mountain range in the west of the province. The hydropower plant has an installed capacity of 2 × 60 MW and supplies about 408 GWh of electrical energy per year to the national grid.
The main challenge was the strict
Limitations on the unit shutdown cycle. HPP Bighorn is the highest performing hydropower plant in TransAlta's hydro fleet and supplies water to the North Saskatchewan River System.

With the customer's collaboration, ANDRITZ HYDRO performed a condition assessment of the unit, defining the scope of works as a complete stator replacement, a generator ventilation up­grade, the modification of the thrust bearing to accommodate a new oil lift system, the replacement of the main and neutral cabinets and leads, as well as various inspections and instrumentation work.

By performing the stator assembly in the service bay prior to the outage, the refurbishment and commissioning cycle is set to be reduced to only two months. Currently, the engineering and sourcing phases of the project have been completed and the on-site assembly of the stator in the service bay has started.

Finalization of the work and closing of the project is scheduled for mid-July 2016.