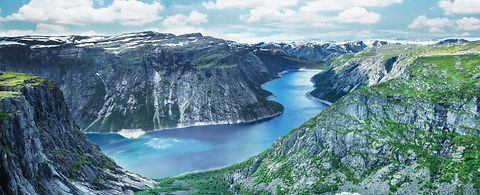 Peusangan 1and 2, Indonesia
Manufacturing of the turbine and generator components for the Peusangan 1 and 2 hydropower plants in Indonesia are at an advanced stage, with completion originally due by May 2016.
The contract for the electro-mechanical works at the hydropower plants was signed between PT PLN (Persero) and ANDRITZ HYDRO in August 2013.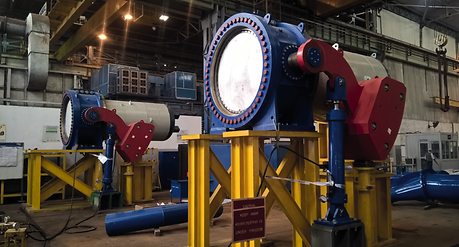 Jointly financed by the Japan International Cooperation Agency (JICA) and the Government of Indonesia, Nippon Koei Co. Ltd of Japan is the consultant appointed to oversee the implementation of this hydropower project.

HPP Peusangan 1 consists of an underground powerhouse while Peusangan 2 has a surface powerhouse. Both are run-of-river power plants, located on the Peusangan River and adjacent to Lake Laut Tawar in the central region of Aceh Province in northwestern Sumatra.

ANDRITZ HYDRO's scope of supply for HPP Peusangan 1 and HPP Peusangan 2 comprises vertical Francis turbines, generators, transformers, 150 kV switchyards, cranes, and comprehensive mechanical and electrical auxiliaries. The supply of turbines, generators, and the high voltage system is being executed by ANDRITZ HYDRO India, whereas the supply of the low voltage system, telecommunication, and control system, as well as local transportation and installation is done by ANDRITZ HYDRO Indonesia.

Initially the contractual period was 42 months. However, due to unforeseen geological issues the civil works are being delayed by 24 months. Consequently, the revised completion date for trial operation of the last unit is now April 2019.

HPP Peusangan 1 and 2 will be the first large hydropower plants in the region, with an expected annual output of 327 GWh of electrical energy.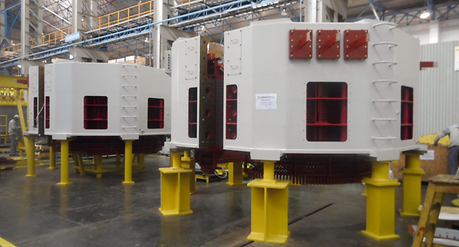 TECHNICAL DATA  

Peusangan 1:
 
Output
2 × 23.1 MW
2 × 26.5 MVA
Voltage
11 kV
Head
205.3 m
Speed
600 rpm
Runner diameter
1,200 mm
Peusangan 2:
 
Output
2 × 22 MW
2 × 25.3 MVA
Voltage
11 kV
Head
187.7 m
Spead
600 rpm
Runner diameter
1,200 mm