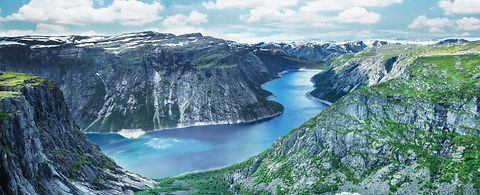 Carlos Lleras Restrepo, Colombia
In October 2015, ANDRITZ HYDRO received the Preliminary Acceptance Certificates (PAC) for the successful com­pletion and commissioning of the new Carlos Lleras Restrepo hydropower plant in Colombia.
The plant is located on the river Porce, in the Department of Antioquia, downstream from the city of Medellín and has an installed capacity of 80 MW.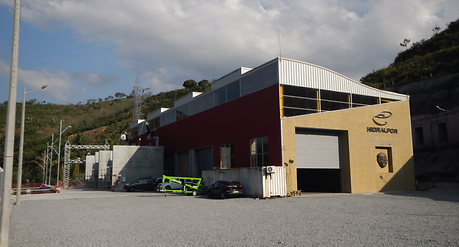 ANDRITZ HYDRO was awarded a contract by HIDROELÉCTRICA DEL ALTO PORCE S.A.S. E.S.P for the supply of the complete electro- and hydro-mechanical equipment. The contractual scope of supply included two 39.7 MW turbines and two generators, as well as the balance of plant equipment for the hydropower plant. This included the main inlet valves, the intake gates regulating the water flow at the entrance of the 5.9 km tunnel feeding the power plant, transformers, GIS, control and protection devices, batteries, emergency generator, and auxiliary systems. Using a head of about 130 m, the diameter of the delivered new runners is 2,000 mm. The project was executed by an international ANDRITZ HYDRO team from various locations in Colombia, Austria, Germany, and Mexico coordinating not only the work of international ANDRITZ HYDRO locations, but also the contracted sub-suppliers, also from Colombia.

Colombia is a country with an enormous hydroelectric potential, mainly due to the existence of abundant water cour­ses and the terrain. ANDRITZ HYDRO has a long history in the country, with its first equipment deliveries dating back to the early 1900s. More than 50% of the total installed hydroelectric capacity in Colombia was supplied by ANDRITZ HYDRO or its predecessor companies.
TECHNICAL DATA  

Output
2 × 39.7 MW
2 × 42 MVA
Voltage
13.8 kV
Head
130 m
Speed
360 rpm
Runnder diameter
2,000 mm
Av. annual generation
585.21 GWh