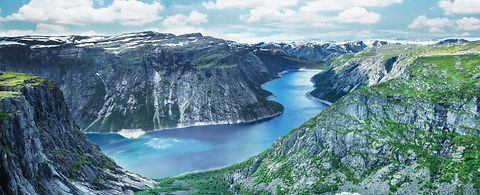 Turkey, Yusufeli Barajı ve HES İnşaatı
At the end of 2015, the Limak-­Cengiz-Kolin consortium awarded ANDRITZ HYDRO a contract for the supply of electro-mechanical equipment for the Yusufeli Dam and hydroelectric power plant.
Situated on the Çoruh River 70 km southwest of the city of Artvin, the Yusufeli Dam and hydroelectric power plant is owned by DSI (General Directorate of State Hydraulic Works). 

The dam will be a double-curvature arch dam with a height of 270 m and will be the third highest of its kind in the world. With a total storage capacity of 2.2 billion m3, the reservoir will have a surface area of 33 km2.

ANDRITZ HYDRO will supply design, manufacturing, and installation of hydro-mechanical equipment, including intake structure, penstock, gates, embedded parts, grip beams, trash racks, spillway, radial gates, hydraulic lifting systems, cranes, and slide valves.

In September 2018, on-site manufacturing is due to be finished, installation and closing are scheduled for May 2019. Equipped with three 180 MW vertical Francis turbines, the powerhouse will generate 1,800 GWh of electrical energy annually.
TECHNICAL DATA   
| | |
| --- | --- |
| Output | 3 × 180 MW |
| Voltage | 13 / 380 kV |
| Head | 223 m |
| Penstocks | 3,000 tons |
| Gates | 2,350 tons |
| Av. annual generation | 1,800 GWh |