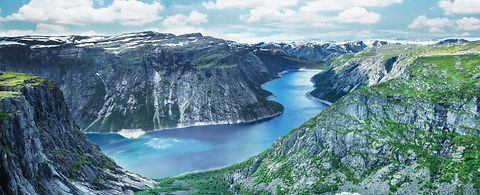 Malaysia - Green Energy Lightning the Future
Malaysia is an emerging multi-sector economy attractive for investments into high technology industries, biotechnology, and services.
The government launched a program to accelerate the country's economic growth and is continuing its efforts to boost domestic demand and reduce the economy's dependence on exports. Malaysia is well developed, 100% of the population have access to electricity. The share of hydro in the electricity generation mix is about 20%, but only 12% of the technically feasable hydro generation potential is developed.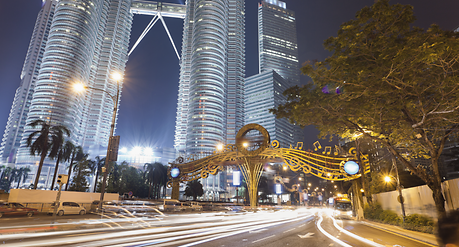 ANDRITZ HYDRO in Malaysia
Since 2009, ANDRITZ HYDRO maintains an office in the capital of Kuala Lumpur, but the company has a history back to the early 1960s. ANDRITZ HYDRO has delivered almost 20 units with a total installed capacity of more than 1,000 MW to Malaysia.
HPP Ulu Jelai: 
ANDRITZ HYDRO  received an order for the turnkey delivery of the complete electrical and mechanical works for the 382 MW Ulu Jelai hydropower plant from Salini Malaysia Sdn Bhd in July 2011. Tenaga Nasional Berhad (TNB), Malay­sia's lar­gest power utility, will own and operate the plant. 
ANDRITZ HYDRO delivered and installed two Francis units including synchronous generators, the hydromechanical equipment, all the mechanical auxiliaries and the electrical power systems. As a commitment to support local industries, ANDRITZ HYDRO maximized the local content of the project, whereabout 80% of electrical equipment and steel structures were manufactured locally. Commissioning of the project will occur in 2016.

Further important projects currently under execution are the small hydropower plants HPP Hulu Tereng­ganu (2 × 7.85 MW), HPP Bin­tang (2 × 4.04 MW), and HPP Kampar (2 × 2.27 MW). Among ANDRITZ HYDRO's key references for successfully executed projects special highlights are HPP Chenderoh (3 × 10 MW, refurbishment and modernization), HPP Pergau (4 × 166 MW, mechanical equipment), and HPP Sultan Abu Bakar (4 × 25 MW, mechanical equipment).


With the successful execution of these projects ANDRITZ HYDRO emphasizes once more its competence on the Malaysian hydropower market and proves its readiness for future challenges.
MALAYSIA FACTS
| | |
| --- | --- |
| 29.9 Mio. | Population |
| 100% | Access to electricity |
| 5,456 MW | Installed hydro capacity |
| 1,250 MW | Hydro capacity under construction |
| 20% | Share of generation from hydropower |
| 15,000 GWh | Hydro generation |
| 123,000 GWh | Technically feasible hydro generation potential              |


Hydropower & Dams World Atlas 2015 and The World Bank