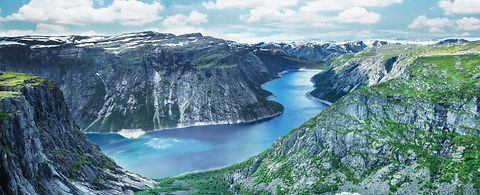 Federal Democratic Republic of Nepal - High Mountains Strenghten the Grid
Nepal is among the poorest and least developed countries in the world. Nepal has an estimated technically feasible hydro potential of 367,920 GWh, whereof not even 1% are tapped.
This offers considerable opportunities for investments and development. Political uncertainty and a difficult market have slowed foreign investment. Additional challenges to Nepal's growth include its geographic location, power shortages, and underdeveloped infrastructure. Nepal and India signed trade and investment agreements in 2014 that should increase Nepal's hydropower generation.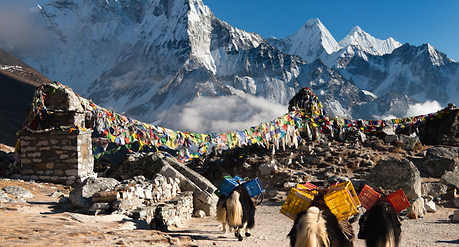 ANDRITZ HYDRO in Nepal
For more than 20 years, ANDRITZ HYDRO has been present in the Nepalese hydropower market and supplied 17 units with a total capacity of 117 MW. From the 718 MW hydro capacity currently under construction 692 MW are contracted with ANDRITZ HYDRO.
Middle Bhotekoshi: 
In 2014, ANDRITZ  HYDRO signed a contract with Madhya Bhotekoshi Jalavidhyut Company Ltd to deliver electro-mechanical equipment for the 102 MW run-of-river Middle Bhotekoshi hydropower plant.
ANDRITZ HYDRO will supply three 35 MW Francis turbines, generators with static excitation systems, automation, and electrical and mechanical auxiliary systems. The project is scheduled to be completed by the end of 2016.
Upper Tamakoshi: 
In February 2012, ANDRITZ HYDRO signed a contract with Upper Tamakoshi Hydro Power Limited for the 456 MW Upper Tama­koshi hydropower plant, the largest hydroelectric project in Nepal. 
ANDRITZ HYDRO's scope of supply comprised the design, manufacturing, supply, installation, testing, and commissioning of the complete electro-mechanical equipment, including a 220 kV GIS and the mechanical balance of plant equipment.
Further contracts were HPP Khani Khola (2×15 MW), HPP Khimti (5×12 MW) and HPP Chilime (2×11 MW), amongst others.
ANDRITZ HYDRO proves to be a reliable partner in developing the Nepalese hydropower potential with its state-of-the-art technology and extensive experience in order execution.
NEPAL FACTS
| | |
| --- | --- |
| 28.17 Mio.   | Population |
| 76.3% | Access to electricity |
| 734 MW | Installed hydro capacity |
| 718 MW | Hydro capacity under construction |
| 100% | Share of generation from hydropower |
| 3,635 GWh | Hydro generation |
| 367,920 GWh | Technically feasible hydro generation potential                    |
Hydropower & Dams World Atlas 2015 and The World Bank