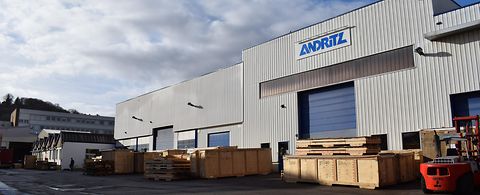 ANDRITZ Asselin-Thibeau S.A.S.
Specialist for drylaid nonwovens machines and lines for direct or crosslaid technologies applicable to all kinds of bonding processes
ANDRITZ Asselin-Thibeau, located in Elbeuf, France, has united the expertise of two pioneers in nonwovens drylaid processes, Antoine Thibeau & Cie (founded in 1896) and Asselin Cie, (founded in 1920). Both companies have been leading providers of customized system solutions for the textile and nonwovens industries right from the very beginning.
ANDRITZ Asselin-Thibeau S.A.S. | Elbeuf