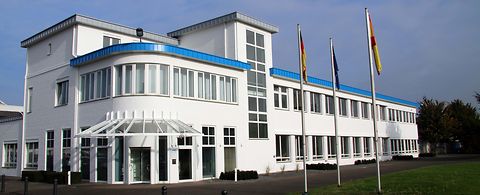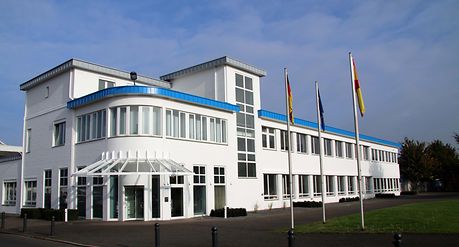 Core competences
With a focus on machinery and processes in paper finishing and nonwovens production, ANDRITZ Küsters offers customized technical solutions and services for a variety of applications: from highly sophisticated processes to solutions for emerging markets. Production machinery is supported with engineering services and project management skills for turnkey installations and system solutions.
For the paper industry, the product range includes key-components such as presses for paper, pulp and tissue, film and size presses, coaters, rolls, calenders (soft or hard nip/multi-nip) and service for rolls.
For the nonwovens industry, ANDRITZ Küsters' core competence lies in wetlaid, wetlace and spunbond technologies, including inclined wire systems, calenders, rolls, and finishing (inline/offline).
For the textile industry, the products include calenders and rolls.
All core components are manufactured in-house in ISO 9001 certified production facilities. Highly qualified employees ensure responsive customer service and excellent project execution.
Furthermore, our site has been awarded with the certificates ISO 45001 and ISO 14001, which underline our commitment to work and environmental protection.
Tradition and innovation
Sixty years ago, Eduard Küsters founded the "development department for textile machines" in Krefeld. With the invention of the deflection-controlled Swimming Roll (S-Roll) in 1956, the Küsters company established the benchmark in roll technology – and has since become a globally recognized specialist in calendering and finishing processes. Today ANDRITZ Küsters employs approximately 350 people in Germany, and the USA.
Investment in innovation
All ANDRITZ Küsters activities focus on developing customized concepts, systems, and machines to suit the production and quality requirements of the paper, board, nonwovens, and textile industries. Investing in research and development is a matter of course for ANDRITZ Küsters – not only in its own facilities, but also in close cooperation with leading institutes and universities. Before being installed in customer facilities, all technologies are meticulously tested in the company's technical center in Krefeld to ensure smooth commissioning and reliable performance.
Team up with ANDRITZ Küsters
We are engaged in various events, conferences, and exhibitions throughout the year and look forward to meeting you.
Corporate social responsibility
We take care of our social responsibility, especially in the area of education and sciences. This is the reason why we support the Germany-Scholarship of the Hochschule Niederrhein, which is an important partner for the development of our junior staff.  
New ANDRITZ SEPARATION service & repair center in Krefeld
As a comprehensive service partner, ANDRITZ SEPARATION focuses at its new competence center in Krefeld on prompt service and reliable availability of spare parts, also for customers using other manufacturers' products. In order to keep possible production downtimes at a minimum, the Central European market is served from Krefeld together with the existing service teams based in Cologne, Selb, Ravensburg, and Vierkirchen.
ANDRITZ Küsters GmbH | Krefeld