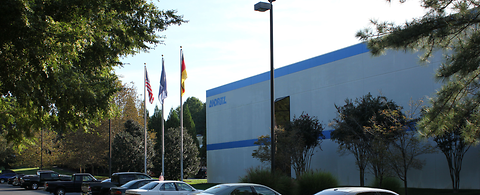 ANDRITZ Inc., USA targeting your service needs
Step ahead with our expertise and experience
We provide the best field service as well as spare parts and roll services around the clock to ensure reliable performance. Our service goal targets your maintenance needs. A partnership will ensure you get a fast, profitable and sustained ROI long after the warranty period ends. Take advantage of our engineering depth and process knowledge. We are your one-stop source and partner.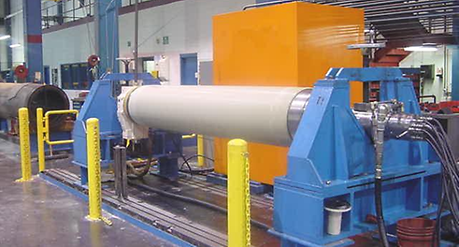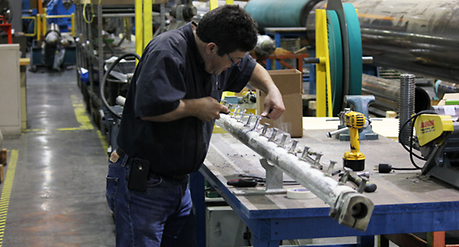 Roll technology – our service center
Roll technology has been our core competence for decades. Our expertise ranges from repairing and reconditioning to upgrading all types of rolls. Use our comprehensive knowledge to select the right original spare rolls to suit your needs.
Our service center also offers a state-of-the-art dynamic roll test stand, three cutting-edge grinders as well as lathe and roll balancing to ensure your rolls keep on rolling. Before shipping, your roll is fully tested after reconditioning, repair, and any modernizations.
Spare parts – original and genuine
Our original spare and wear parts promote long life and high productivity. To maintain top performance, we recommend using only genuine ANDRITZ parts. All critical parts are tested before shipping to ensure reliable performance.
Upgrades and modernizations – enhanced ROI
Exploit our expertise. Our process experts offer the best solutions to improve your line productivity. We also offer complete upgrade packages as well as individual modernizations that are keyed to specific types of machines. Together we can draw up concepts to bring your production ahead of today's demand.
On-site support
Our experienced field service engineers provide top class know-how ranging from supervision of erection work and installation, inspections and online diagnosis, preventive maintenance programs, and retrofits to training for operator and maintenance personnel.