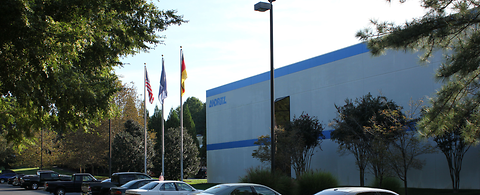 ANDRITZ Inc., Spartanburg
Located in Spartanburg, the ANDRITZ Inc. facility provides sales and service solutions for the paper, nonwoven, textile and plastic industries.
ANDRITZ Inc., located in Spartanburg, South Carolina, offers sales, service, training, retrofits, spare parts, and roll repair for the paper, nonwoven, textile and plastic industries.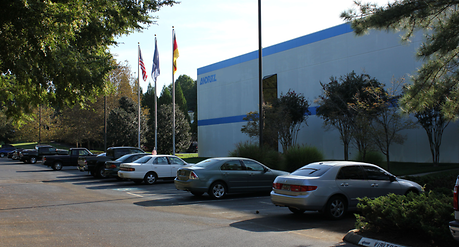 Core competence
ANDRITZ Inc., Spartanburg, focuses on machinery and processes in paper finishing and nonwovens production, offering customized technical solutions and services for a variety of applications including products from the ANDRITZ Küsters, ANDRITZ Perfojet and ANDRITZ Asselin-Thibeau portfolios. In addition, we offer support in sales, service, and project management skills for both complete installations and current installed base.
ANDRITZ Küsters has in-depth know-how and references in calendering, with more than 2,500 calenders and 24,000 deflection-controlled rolls sold worldwide.
For the paper industry, the product range includes presses, coaters, calenders, size presses, and rolls.
For the nonwoven industry, the portfolio includes web forming for drylaid, and wetlaid, bonding, and finishing.
For the textile industry, the products include calenders and rolls.
ANDRITZ Asselin-Thibeau, a leading nonwovens system supplier, designs, builds, and supplies turnkey drylaid nonwovens lines including cards, crosslappers, drafters,  and needlelooms.
ANDRITZ Perfojet is one of the pioneers in hydroentanglement with over 180 machines and complete production lines in operation worldwide.
Investment in innovation
ANDRITZ Küsters in Spartanburg focuses on developing customized concepts and systems to suit your production and quality requirements of the paper, board, nonwovens, textile and plastic industries. Prior to installation in our customer's facilities, all technologies are meticulously tested at our technical center to ensure smooth start-up and reliable performance. In addition, we specialize in repairing, reconditioning, and upgrading all types of rolls to ensure your utmost reliability in operation.
Global presence
Thanks to the ANDRITZ GROUP global network, ANDRITZ Küsters, Spartanburg, has the international expertise and experience to provide full and effective support to customers and partners.
ANDRITZ Küsters Div. of ANDRITZ Inc. | Spartanburg