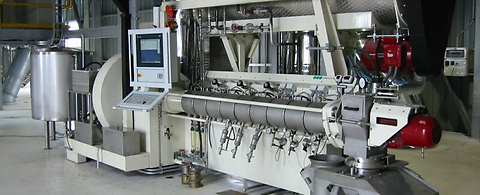 Extruders for aqua feed production
When producing aqua feed, it is essential to consider the feed characteristics for the specific species of fish and shell fish. ANDRITZ offers unique, high-capacity extrusion lines for the production of all kinds of feed for fish and shell fish. The ANDRITZ extruders ensure that the feed has the right physical properties – giving it the correct sinking attributes according to where in the water the feed should be accessed.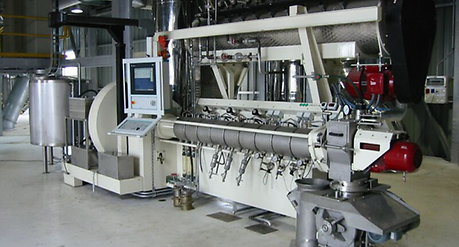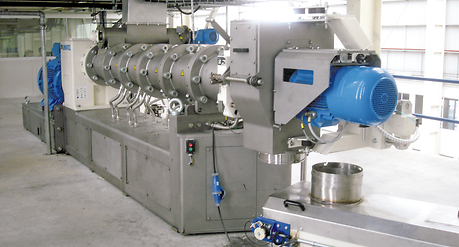 ANDRITZ single screw extruders represent state-of-the-art technology, ensuring high quality aqua feed at minimum operating costs.
Extruder – EX1250
High capacity extrusion: 10-20 tph
High degree of processing flexibility
User-friendly design for operation and maintenance
Minimum downtime
Extruder – EX1021
High capacity: 2-12 tph
Low maintenance and wear parts costs
High performance V-belt transmission
Extruder – EX617 and EX620
Capacity: 1-10 tph
Low-cost maintenance and wear parts
High performance V-belt transmission
ANDRITZ extruders can be used for a great variety of aqua feed:
Fast sinking feed
Slow sinking feed
Floating feed
Feed with high or low oil content
Expansion Control System (ECS)
The patented ANDRITZ ECS is a reliable system for accurate control of expansion for any extruded product. The ECS controls sinking speed accuracy and efficiency regardless of formulation, raw material quality, and operator skills. The ECS controls the density of the extrudates externally from the extruder.
Flextex
The Flextex system controls the starch cooking in the extrusion process. The required product density is maintained by means of on-line control of the specific mechanical energy.