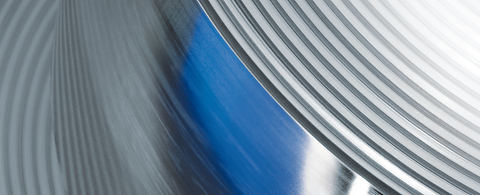 Coil preparation lines
ANDRITZ coil preparation lines operate economically and flexibly with the vacuum stacker systems.
Product description
The preparation lines are used to optimize the productivity of the stainless steel lines. Hot strip tail ends are removed, crack formations on the strip edges are side-trimmed, and leader strips are applied to achieve optimum utilization of the rolling mill.

An inspection is conducted in order to establish further processes required or to add additional processes to repair defects, such as repair grinding.
Strengths and benefits
Our preparation lines are capable of processing strip thicknesses from 1 up to 12.7 mm and widths up to 1,650 mm. The line is supplied turnkey with all process equipment, including mechanical strip transport. The complete automation system integrates the vacuum stacker, side trimmer, and flattener.

Many years of experience in design, manufacture and commissioning demonstrate our expertise in supplying customized turnkey solutions.